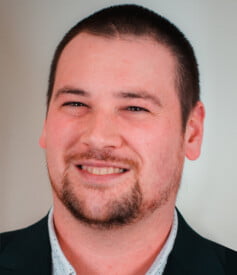 David earned a first-class honours degree in Animation & Design from the University of Sunderland in 2008 and began a successful freelance career as a modelmaker. Often working with leading studios in London, David built Architectural scale models for museums and props for TV, Film & Theatre.
Joining Marina Projects in March 2014 as a CAD Technician, David assisted in the development of the core capabilities of the in-house design department whilst strengthening the IT-based areas of his skillset.
As Senior Technician and Design Associate from 2017, David brought Landscape & Visual Impact Assessment (LVIA) and Geographical Information Systems (GIS) Capabilities into the department's repertoire.
David continues to lead the in-house design team, managing the design outputs which include CAD drawings, design brochures, presentations, and graphics for technical reports such as superyacht tracking and heat maps to support detailed tracking analysis of the global superyacht fleet.
David commented "I aim to take information, often complex and technical in nature, and transform it into engaging, appealing visual media that delivers a message quickly and clearly. Being part of a specialist consultancy team, it pays to be adaptable and open minded, as the approach for one project can differ greatly from another. I very much enjoy this aspect of my role as it keeps working life interesting and challenging."
Some of David's notable professional achievements include preparation & delivery of a comprehensive Landscape & Visual Impact Assessment (LVIA) Report for the Waterhead Marine site in Ambleside, Windermere, which formed part of the successful application process for the circa £14m redevelopment. This process included the capture of photographs of the site from specific viewpoints and composing photomontages of the proposed redevelopment.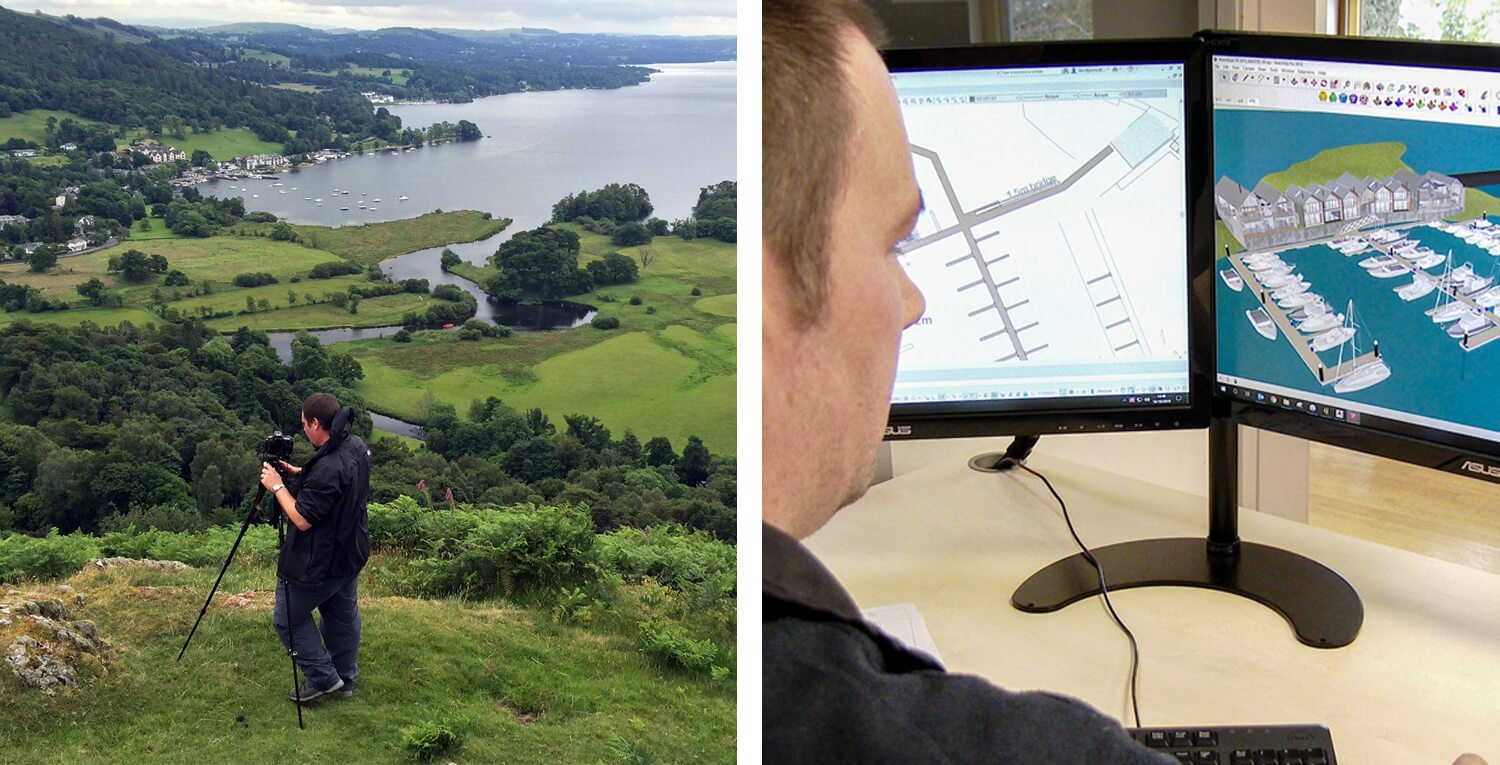 David was involved from the onset of the design process for Paralimni Marina in Cyprus, which included the composition of artist impressions, SketchUp models, Presentation Brochures, and a substantial CAD drawing package. David also got involved in the modelmaking for this project, producing by hand, the boats for the physical scale model that was presented at the launch event.
David's hands-on experience of physical materials and processes provides awareness and a valuable understanding for experimentation and creativity at the concept stage, without losing sight of the 'real world'.
Technical Director Phil Dunn added "With excellent organisation and communication skills, David has become a strong asset to Marina Projects, forging good working relationships with the wider team. Interpreting and transforming our sketches and ideas into professional drawings, models and images. Having developed a sound knowledge of our industry, David is capable of working up conceptual plans and options with limited input, and his continued efforts with maintaining of our inhouse CAD standards means that we can have a high-level of confidence in our design outputs.