Marina Projects is continuing its support of Portsmouth City Council's (PCC) ambitious redevelopment of the Tipner West site on the edge of Portsmouth Harbour. The development will deliver a substantial marine employment site, of over 10 hectares, within a ground-breaking new community. The proposals for Tipner West include the creation of a marine employment, training, education and research campus that will support approximately 2,000 jobs.
The Tipner West site has been earmarked for development for many years and as well as delivering the marine sector proposals the project will deliver a modern car-free community with approximately 4,000 new homes. To achieve this overall objective, significant reclamation into Portsmouth Harbour is proposed. Comprehensive transport plans include the use of water taxis to connect with local communities and other transport infrastructure. The project value exceeds £1.5bn.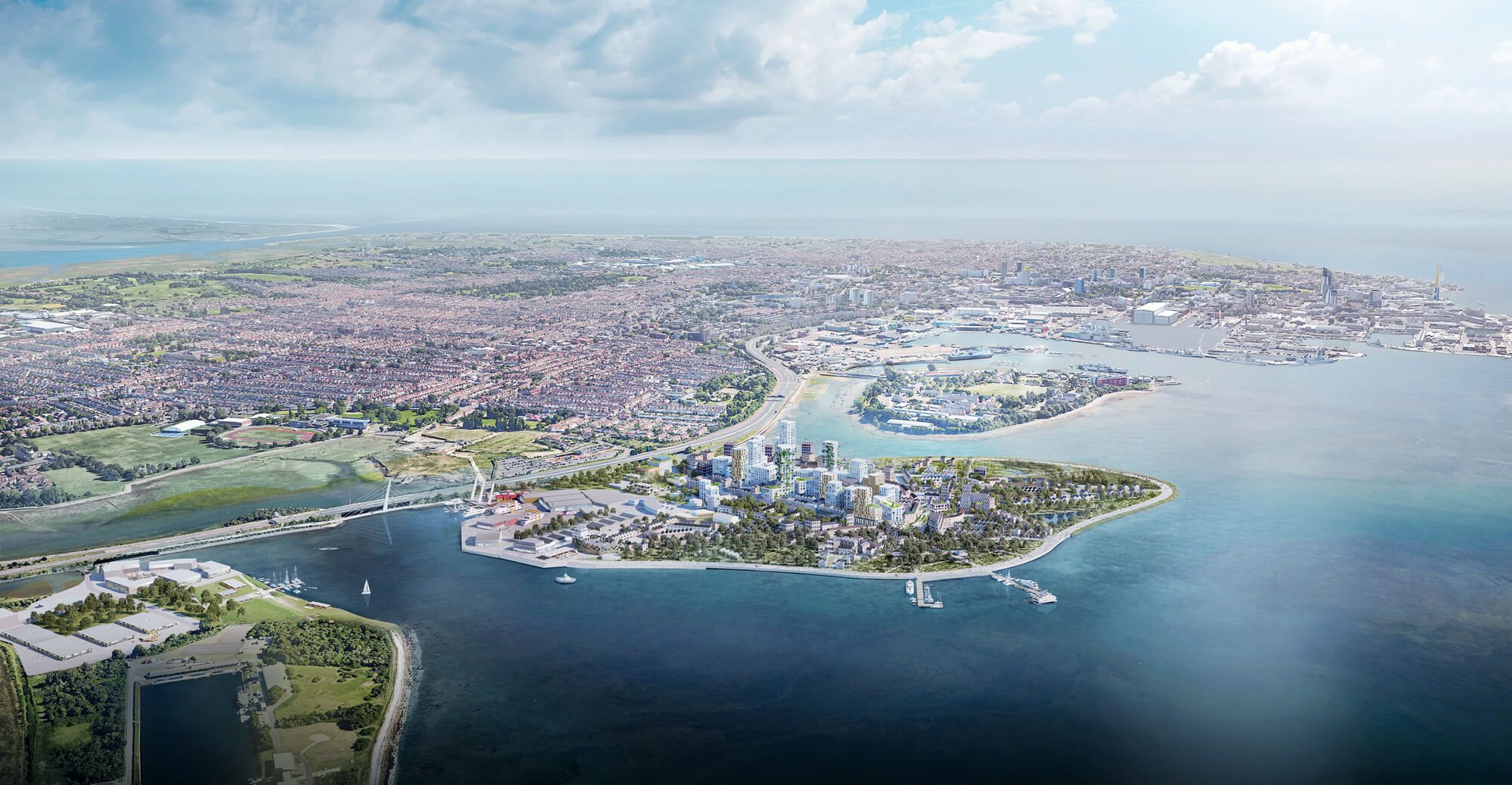 Marina Projects scope includes:
Site assessment to identify the optimum access to water opportunities that will facilitate the optimisation of the site for marine sector uses
Market research of the marine employment market
Marine sector stakeholder engagement including the harbour authority and local boating clubs
Support to the concept marina design, masterplanning and project costings
Input to the complex consent regime and regulator consultation
Mike Ward, Managing Director comments,
"There is a very strong case for marine employment at Tipner West. National policy to expand the sector recognises the Solent region as key to the UK's maritime economy and within the region there is a recognised shortage of waterfront marine employment sites. Tipner West has all of the attributes to deliver a regionally significant marine employment site, including critical deep-water access and our market research has identified numerous sectors with significant growth potential that are currently being constrained by lack of access to key infrastructure. These include among others the commercial repair/refit market and superyacht sector. The site is at a key gateway into the city and Portsmouth's maritime heritage and skills base will ensure the benefits delivered underpin the economic growth of the city and wider region. This is a project that is particularly important to me, we are a local marine sector business truly invested in assisting to deliver the potential of the sector."
Megan Carter, Senior Regeneration Manager said,
"As our exciting plans move forward, we continue to gain intelligence around what is required for this tremendous development. This would not be possible without having a team enriched with expertise and passion for success. Marina Projects are specialists who personify these qualities and they have provided us with the vital insight required to design and create this significant marine employment. We look forward to progressing through the next phase of work collaboratively."
Marina Projects is working alongside PCC and a professional team including planning consultants Savills, master planners Gensler and WSP who are providing engineering and design services.