Marina Projects Ltd has been appointed by the Beaulieu Estate (Beaulieu Enterprises Ltd – BEL) to provide advice on the redevelopment of the historic and prestigious Buckler's Hard Yacht Harbour. The marina located near the 18th century shipbuilding village in the heart of the New Forest was recently recognised in The Yacht Harbour Association's Marina of the Year awards, winning in the coastal, small marina category (under 250 berths).  This has led to the recent securing of the necessary approvals for a reconfiguration and extension of the Yacht Harbour.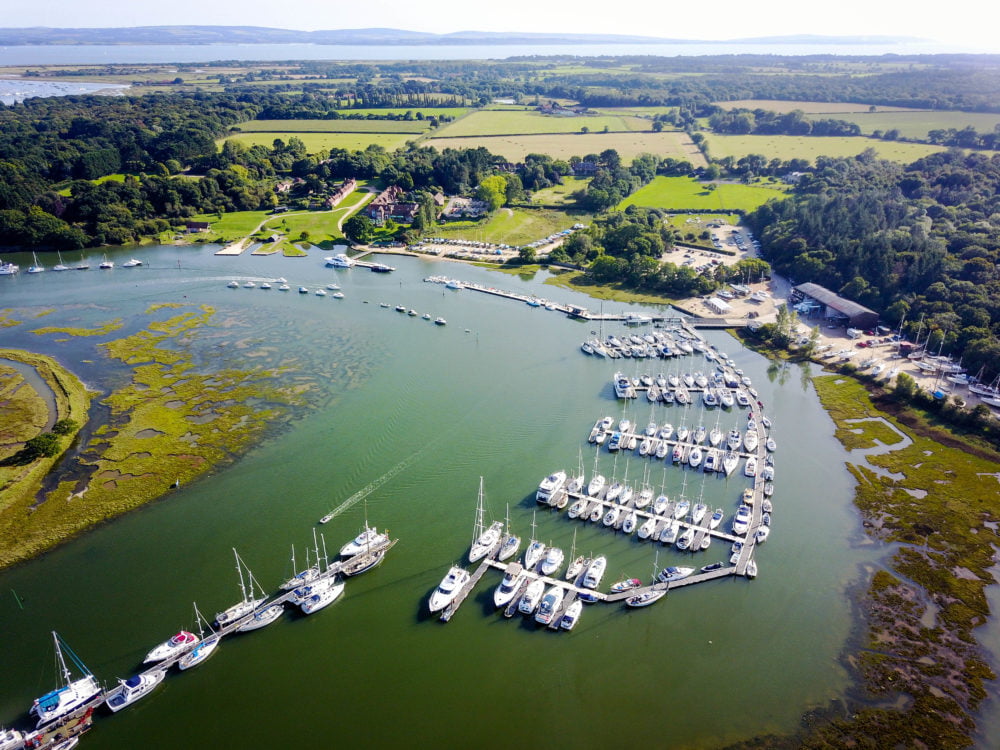 Buckler's Hard Yacht Harbour was opened in 1971 and has remained largely unchanged since 1980, while the nature of vessels and demands of boat owners has changed significantly in this time. The ageing life of the pontoon equipment and the need for either replacement or refurbishment provides an opportunity to consider the most appropriate design solution for present & future demand.
The initial scope of work included analysis of the local & wider market, historic activity trends, a detailed review of the site constraints, development of concept design options and the development of the business case. With a preferred concept design in hand that responds to the market demands, recognised the site constraints and maximises the natural advantages of the location, Marina Projects Ltd developed a detailed consent strategy and assisted in the stakeholder consultation process. Careful consideration of the consent strategy was necessary because of a complex consent regime, extensive and sensitive habitats and the fact that the marina sits within the New Forest National Park. This has led to the recent approval of Planning Permission and a Marine Licence required to deliver the associated works.
Russell Bowman Managing Director at BEL commented;
"We are investing in the future of the marina whilst seeking to reconfigure the facility and offer increased availability of walk-ashore berths and an enhanced level of customer service. It is imperative to us that we preserve the character which makes Buckler's Hard Yacht Harbour so special. The advice provided to us by Marina Project Ltd has been invaluable in us understanding the full potential of the marina and the implications & challenges brought about by the site and the regulatory regime. They have navigated us expertly through the process of identifying an optimum solution & investment case that in turn will secure the future of the Buckler's Hard Yacht Harbour. This facility plays a critical role in the investment that the Estate makes into the Beaulieu River. The overwhelming support of all key stakeholders at our recent consultation event is evidence of the thorough and comprehensive advice provided to us by Marina Projects Ltd."
Mike Ward Managing Director at Marina Projects Ltd commented;
"Buckler's Hard Yacht Harbour is a gem of Solent marinas, sitting at the heart of the New Forest. The client's desire to retain the charm and character of the Yacht Harbour within a truly unique setting, whilst at the same time delivering on the needs of the modern boater has added a fascinating dimension to our study work. The current complexities of the consent regime have also added a layer of complications that have brought new challenges for us to overcome. I am delighted that our proposals have been so well received by the client, all of the key stakeholders and regulators. We look forward to assisting the Beaulieu Estate in moving through the procurement and delivery phase of the project."