"A blueprint for managed marina design success"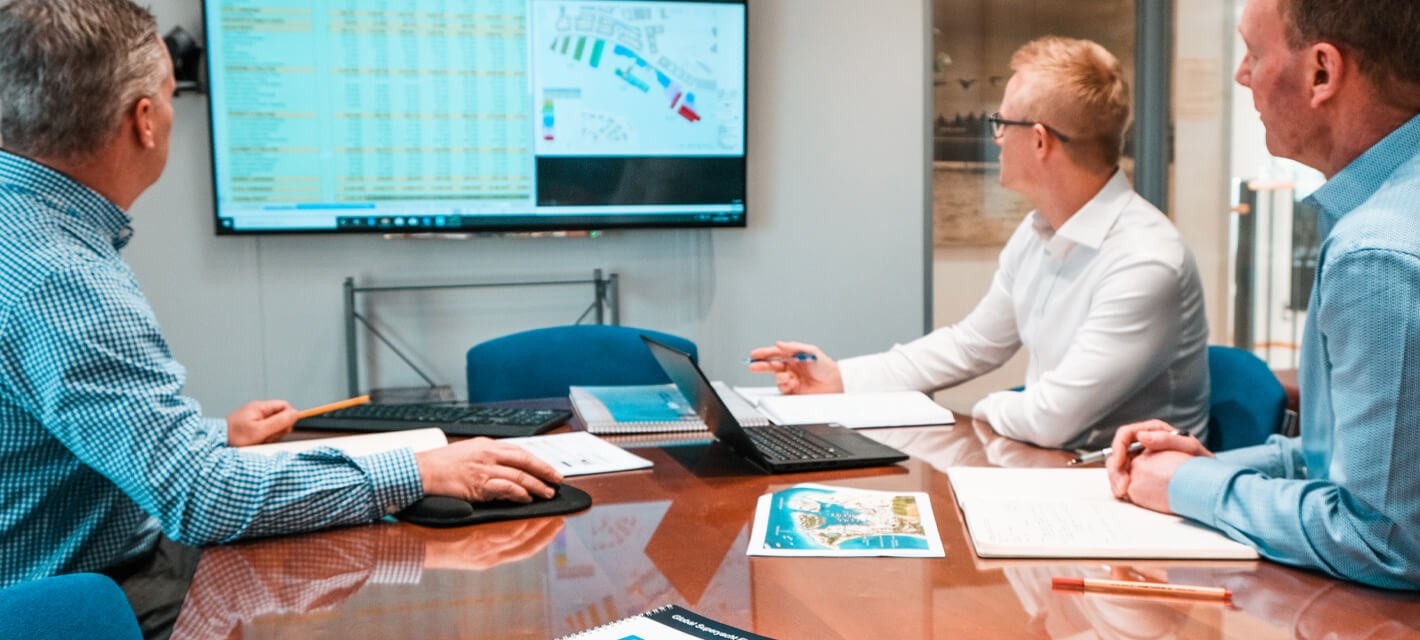 At Marina Projects Ltd we understand that undertaking any form of financial assessment related to a marina requires a detailed appreciation of the various factors that feed into the assessment. The range of skills, expertise and experience at Marina Projects ensures that we are able to make an informed and robust assessment of the critical issues, that include but are not limited to:
Capital requirements and build costs
Condition assessment of infrastructure and long-term maintenance obligations
Market demand and related factors
Operating costs
Lease/concession obligations
Environmental issues and constraints.
A marina is a complex piece of real estate with a leisure business component and it is this complex matrix of marina specific issues that requires an informed approach rather than a simple reliance on comparable transactions in the market place. We apply the above principles and the breadth of our expertise whatever the nature of the financial assessment.
Project Evaluation
A marina reconfiguration and extension project requires a detailed appreciation of the baseline trading position to be in place, against which the cost:benefit of the required investment can be judged. As well as the capital cost of the marina works, with associated phasing, the impact on the operating business model in terms of increased revenue and operating costs is important and our operational knowledge comes in to play here. The appraisal must also consider the implications of the construction works on the operating business and any short-term trading impacts.
Development Appraisal
A new development will be subject of a development appraisal at various stages of the development with the detail being brought forward appropriate to the design detail available at this stage. The outputs of early-stage development appraisal inform strategy as well as the design evolution and an iterative design and appraisal process is critical to identifying the optimum solution.
We are used to working with clients to consider approach to risk, the exit:hold strategy and cost of capital, all of which are critical to ensuring that the development appraisal matches the circumstances and meets the needs of the client.
Sensitivity analysis often plays an important part in the development appraisal and allows early identification of critical financial risks and strategies to mitigate against these.
No development appraisal is complete until the impact of value engineering is applied to the process and our infrastructure knowledge ensures that the consulting engineers and contractor input can be fully applied to this process.
Marina Acquisition and Due Diligence
An evaluation associated with a sale or purchase of a marina requires a comprehensive and robust review of the trading performance and future potential of the marina. Often important is the ownership structure and details of any lease or concession requiring specialist property advice to be included in the appraisal.
The nature of the marine environment dictates that the condition of harbour and marina infrastructure assets including; breakwaters, quay walls, jetties, pontoons etc. require a robust technical assessment and evaluation. This assessment will extent to considering residual life, future maintenance requirements and replacement costs.
Financial Audit/Planning
We regularly apply our expertise to undertaking operational audits of marine leisure businesses with a financial component testing that the marina is trading as expected, that operating costs are realistic, under control. We ensure that appropriate procedures, controls and protocols are in place to ensure robust and accurate financial reporting. Such an audit will regularly lead to a plan of action and change management procedures to bring the financial systems and reporting to an improved standard with clear objectives being established along with key performance indicators and operating targets
Applying our first-hand and current knowledge of operating marinas and boatyards we can accurately assess the operating costs of your business, using real-world examples and proven KPI's. Our business planning extends to the establishment of operating budgets, management account reporting and production of cashflow and balance sheet statements.
To find out more about business planning with Marina Projects, please call us on +44 (0)23 9252 6688 or use the Contact Us button.