As 2021 draws to a close there is both the opportunity to reflect on progress made over the last year and also to look forward to the challenges and opportunities that are on the horizon.  That is very much the theme of the various articles included within our latest newsletter.
Personally, a large part of the theme of 2021 has been about a gradual return towards normality – albeit that, at least for the foreseeable, it looks like a new normal. On a limited basis we are travelling again, and it has been really great to visit sites, and meet with clients and industry contacts face to face. We hope to be able to do more of that in 2022..!
Part of that normality has been reengaging with long standing clients and it is particularly gratifying when clients continue to trust Marina Projects with high-profile project work. A great example is Adriatic Marinas where we have an exciting commission that is supporting the delivery of a new floating fuel barge to reinforce Porto Montenegro's position as a world leading superyacht marina. We have been engaged with the development of Porto Montenegro since 2006 and it is great to see the site enjoying increased success with exciting plans for the future.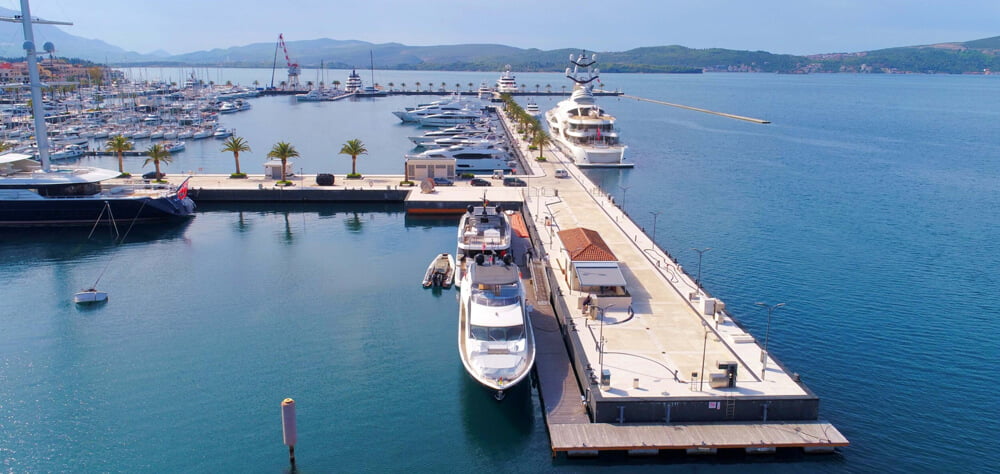 Another established client is Premier Marinas and you can read here how we have been continuing our support on Marine Licensing and essential dredging works across their portfolio of marinas.
With the recent COP26 conference in Glasgow, it is impossible not to notice the increasing focus on our environment and in particular, the attention being paid to our oceans and waterways. Looking forward to the future and considering the challenges ahead, at Marina Projects we are acutely aware that the marina industry and related sectors need to adapt to a changing environment and provide increased attention to our stewardship of the environment.  In this regard, we are delighted to be playing our part and supporting the Clean Marina initiatives and sharing of best practice that is being led by The Yacht Harbour Association.
On the topic of future opportunities, we have included details in the newsletter of our work in supporting a Joint Venture bid for a marina concession in Albania. We are currently applying our knowledge and experience to support the development of new markets in several regions of the world, and I look forward to sharing more details of these projects in the coming months.
I would like to finish by offering the compliments of the season from all of us at Marina Projects Ltd.
Mike Ward
Managing Director