Marina World magazine's July/August edition features various items of news covering Marina Projects' activities, including our key involvement in the marina redevelopment at Lantau Yacht Club, Hong Kong. The latest edition of Marina World can be viewed by clicking this link, where you'll find the Lantau Yacht Club article on page 7. Recent news coverage of the Fawley Waterside Scheme and our recent appointment of David Tisdale, as Senior Project Manager, can be viewed on pages 39 and 43 respectively.
You can also find out more about our involvement with the Lantau Yacht Club project by following this link to our case study.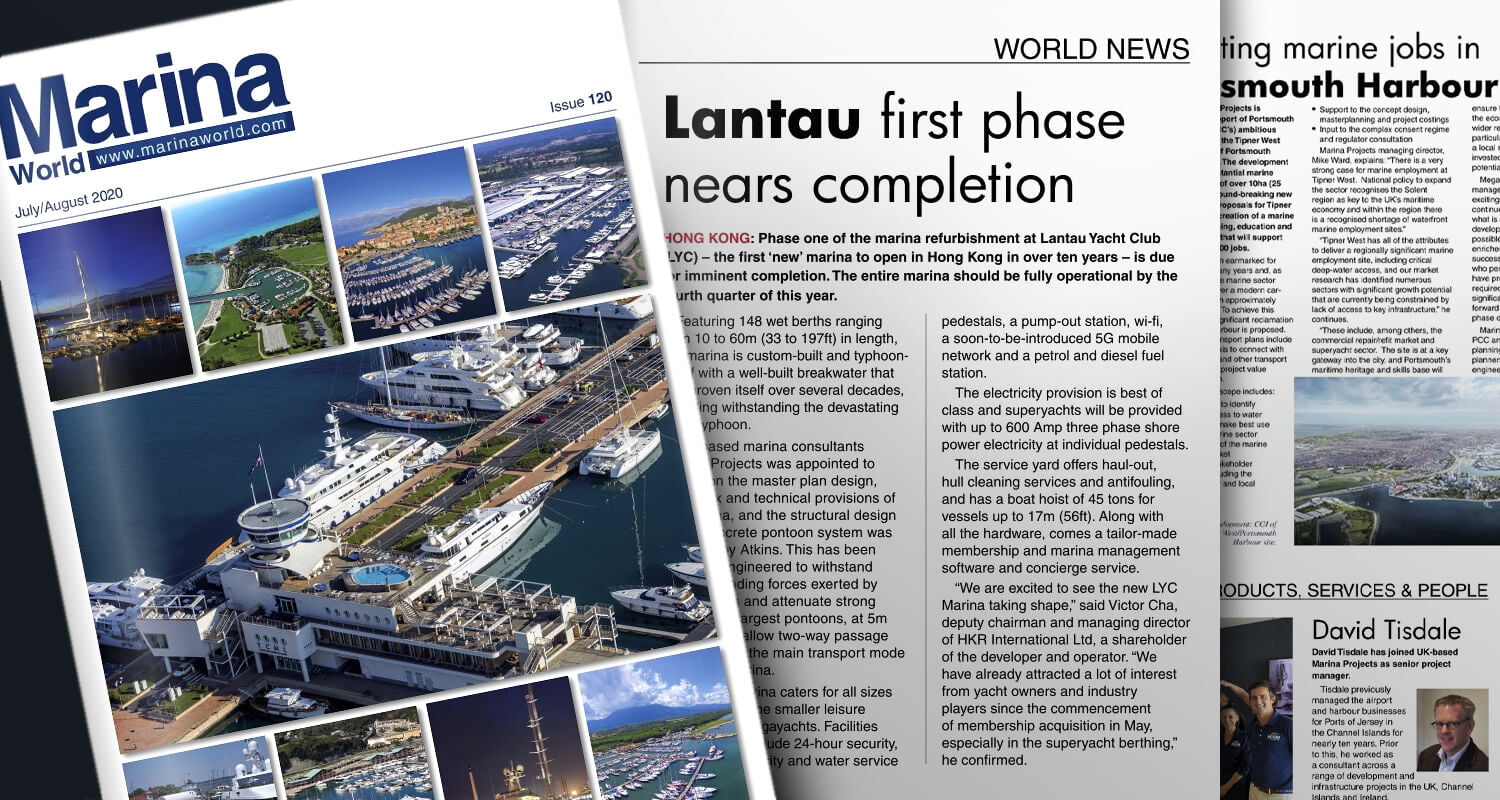 For further information about Marina Projects and all press enquiries, including image requests, please contact Mike Ward, on mikeward@marinaprojects.com or +44 (0) 23 9252 6688.