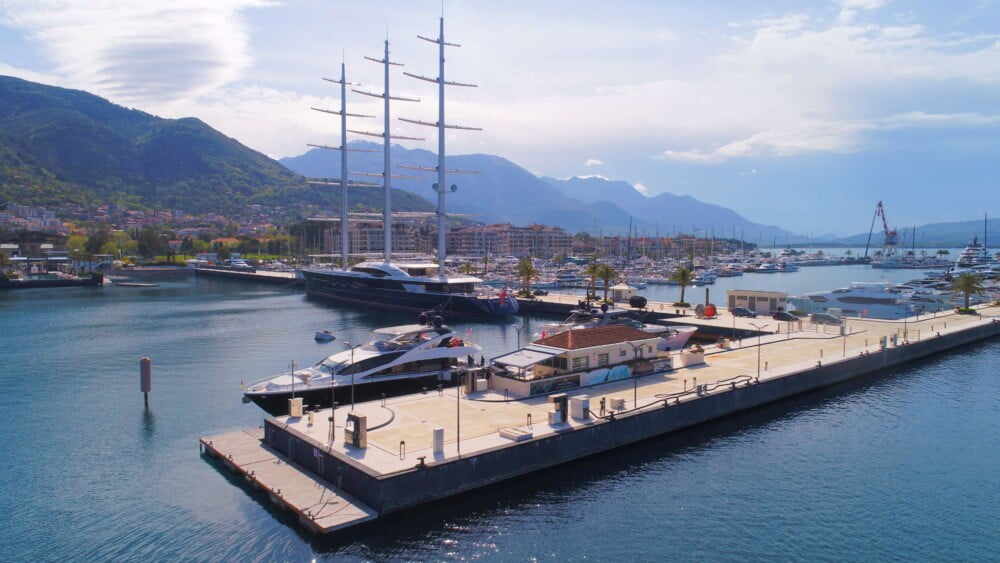 Marina Projects Ltd are pleased to confirm their ongoing relationship with Adriatic Marinas d.o.o. and have recently been appointed to manage the redevelopment of the fuel berth facility at the prestigious superyacht marina of Porto Montenegro, Tivat, Montenegro.
As part of the ongoing wider master plan redevelopment of the Tivat Arsenal by Adriatic Marinas, the existing fuel berth, which supplies in the order of 20 million litres of fuel each year, will be upgraded to include decommissioning of the old fuel tanks and provision of a new floating fuel storage facility. In addition, a new Harbour Master building will also be constructed.
Marina Projects has been appointed as the overall Project Manager for the scheme, with responsibility for co-ordination of the project team through design, construction and the testing and commissioning of the finished facility. The scope of works includes design and build of a new floating fuel storage facility of circa 2,600,000 litres (barge); maritime civil engineering of the berthing arrangements and M&E upgrades to the existing fuel jetty; design and construction of a new Harbour Master building and decommissioning of the existing land-based fuel storage facility. With design work commencing immediately, the current programme will see the building works completed by the end of 2022 and commissioning of the new fuel facility in early 2023, ready for the new season.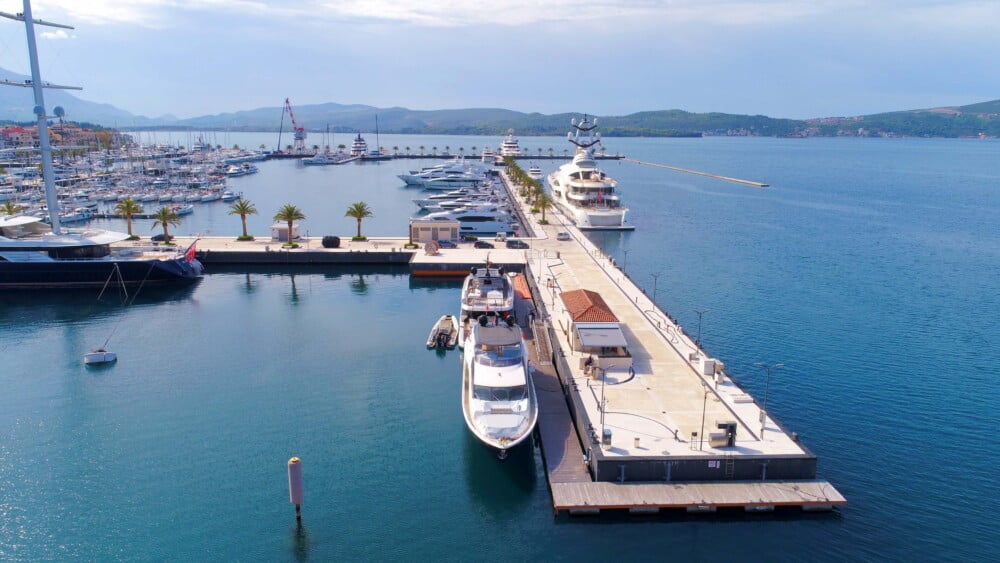 Commenting on the appointment, Mr Svetozar Radovic, Adriatic Marinas stated that "the appointment of Marina Projects Ltd was our preferred solution to help us deliver this critical piece of new infrastructure to support the superyacht marina facility at Porto Montenegro. We have worked successfully with Marina Projects for over 10 years and welcome their professional skill and industry knowledge to support Adriatic Marinas."
Marina Projects have been involved with the Porto Montenegro since inception of the concept design for the former disused military site in 2006. In the intervening period Marina Projects Ltd has assisted Adriatic Marinas in the delivery of the superyacht marina with associated world class shore side facilities.
In response Mike Ward, MD Marina Projects Ltd commented that "this appointment is an exciting opportunity for us to continue our successful working relationship with Adriatic Marinas, extending our long association with Porto Montenegro and further developing this world class superyacht facility. It is a testament to MPL's skills and professionalism that Adriatic Marinas saw us as the ideal partner to assist them in successfully delivering this critical infrastructure project".
The project has a capital value of c. €4.5m and the new facility is planned to commence operations for the new season in March 2023.
For all press enquiries including image request contact Mike Ward, Managing Director on mikeward@marinaprojects.com or 02392 526688.