The masterplan design of marina project, Paralimni Marina, was officially launched last month in the company of the President of Cyprus, Mr Nicos Anastasiades.
The launch event, held at the Hilton Cyprus in Nicosia, was attended by the President of the Republic as well as several government ministers, members of parliament and local dignitaries. In his opening speech to the audience, Mr Anastasiades remarked on the significance of such mixed-use projects in the development and diversification of local and regional economy, provision of long-term jobs and expansion of the tourism industry and offer in Cyprus. The president also noted the role of the Paralimni Marina development in creating a true waterfront destination on the Famagusta coastline.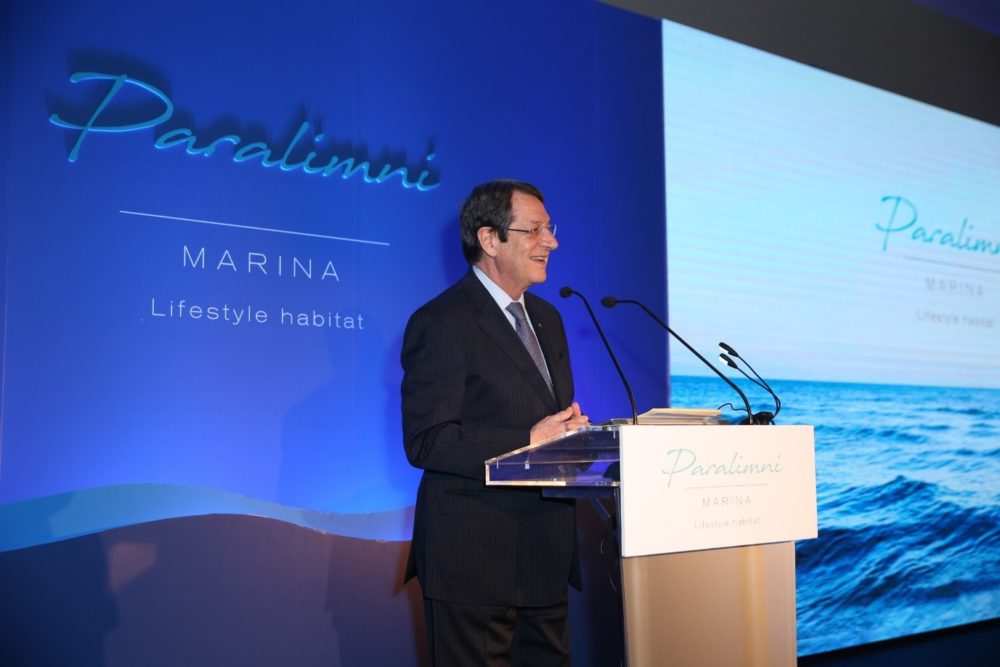 Following welcome comments and support from President Anastasiades, the floor was handed over to Geoff Phillips, Executive Chairman of Marina Projects Ltd, to describe the design process behind the development of the Paralimni Marina masterplan. Marina Projects has been working side-by-side with the project owner, PMV Maritime Holdings Ltd, since 2015, and following award of the marina concession in January 2018, the design team has grown to include local and international architects, landscape consultants, environmental experts, and civil, marine and MEP engineers.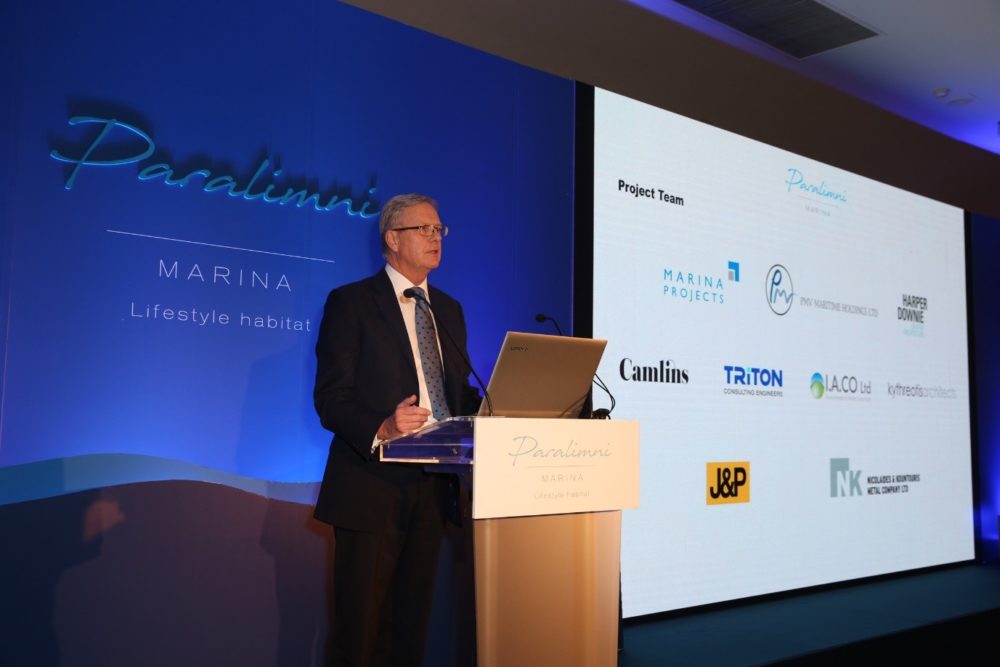 The launch event was boosted by the unveiling of a stunning architectural model of the Paralimni Marina masterplan. The mixed-use waterfront development is to comprise of a world class 300-berth marina, 2,500m2 waterfront commercial and retail space, 123 residential properties, an expansive waterfront promenade and coastal path and 12,500 m2 of designated public green space and coastal park.
Paralimni Marina will be the first true waterfront development and marina facility on the popular east coast of Cyprus. The marina and Phase 1 of the residential and commercial properties are set to open in 2022.