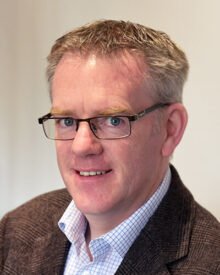 Marina Projects Ltd the leading international marina consultancy based in Gosport, UK has strengthened its team of professional consultants with the appointment of David Tisdale to the position of Senior Project Manager.
David has joined from Ports of Jersey (PoJ) where he was Group CAPEX Manager for the company operating the airport and harbour businesses in Jersey, Channel Islands for almost 10 years. Prior to working for PoJ, David worked as a consultant across a range of development and infrastructure projects in the UK, Channel Islands and Republic of Ireland. With a background in geology and geotechnical engineering and more recently project and programme management as part of a client team, David brings a wealth of experience in the design, delivery and operation of marina and port infrastructure.
"We are delighted with the appointment of such a well-respected and experienced professional, which comes about in particular due to an increasing project portfolio" noted Mike Ward, Managing Director. "The strength of our expanding project portfolio in the period of a global pandemic is encouraging and speaks volumes about our reputation. One of the great strengths of the Marina Projects consultancy offer is the depth and range of marina specific experience that is present within our team and David's infrastructure and programme management experience will add further strength to our team."
On joining the Marina Projects Team David commented "I am excited by this new challenge and joining Marina Projects who have such an impressive reputation in the industry. Their portfolio of domestic and international projects speaks volumes and I look forward to making my contribution."
See Marina World, page 43 for further details.
For all press enquiries including image request contact Mike Ward, Managing Director on mikeward@marinaprojects.com or 02392 526688.