World leading specialist marina consultancy, Marina Projects Ltd continues to expand the breadth and depth of its professional team to respond to increasing demand for consultancy services.
Marina Projects has recently appointed three new members of the team, Ewan Strachan, Rashmi Girhe and Cerian Frost.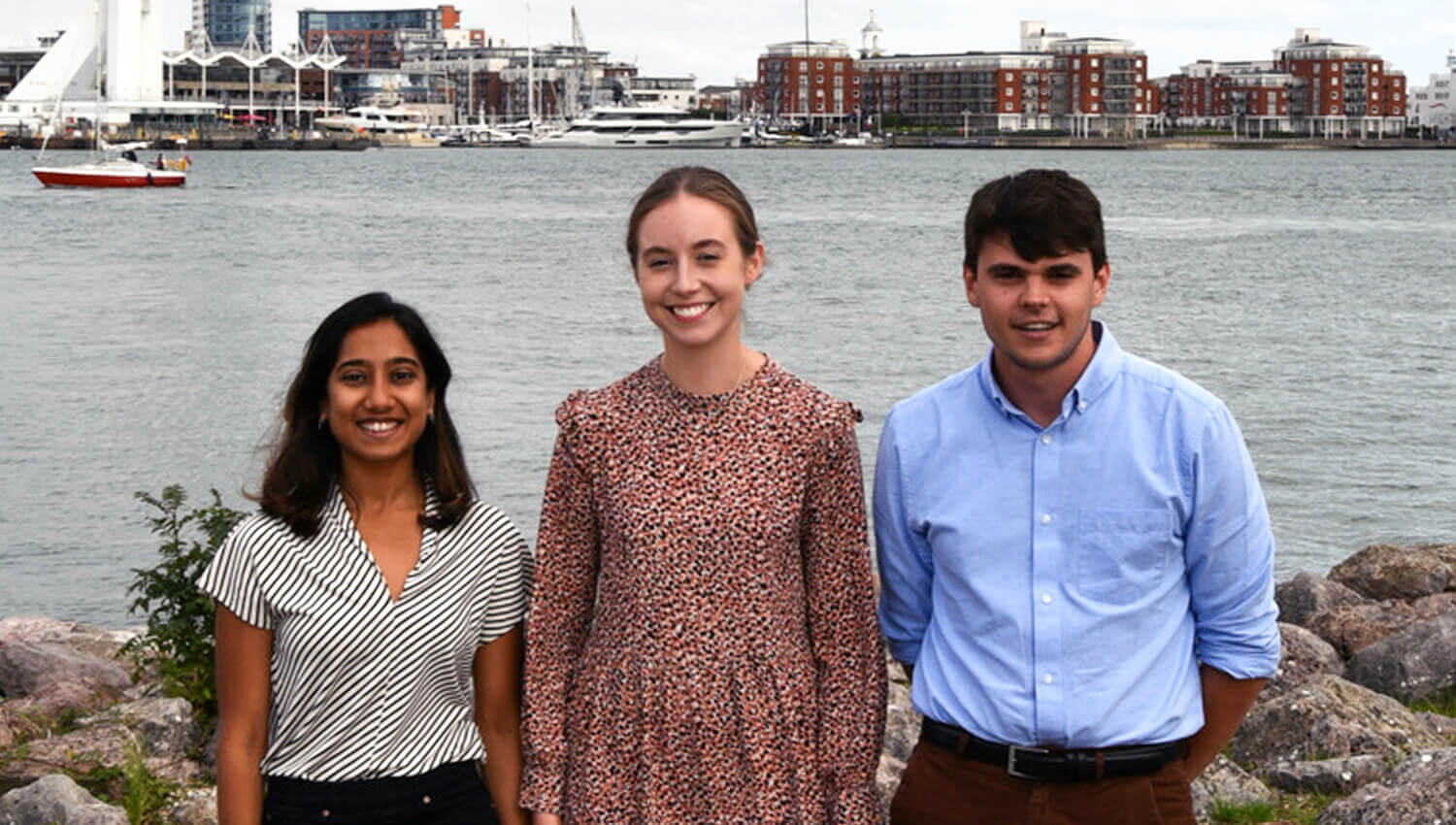 Ewan is the newest graduate to join the team at Marina Projects as a Junior Project Manager. Ewan has recently completed a BSc in Ocean Science & Marine Conservation from the University of Plymouth.
From his previous experience of marine licencing gained through his studies at university, Ewan continues to show attention to detail and logical thinking to support the team with environmental management practices. Ewan's enthusiasm for the marine environment and its resources will further strengthen the team for the present and the future challenges.
Ewan has commented "Marina Projects has provided me with a platform to further develop my knowledge and experience both academically and practically as part of a cohesive work environment. I am delighted to have joined the team."
Rashmi joins the team at Marina Projects as a CAD Technician, having gained a bachelor's degree in Architecture from Nagpur University and an MA in Design from the University of Plymouth.
Rashmi's creative and meticulous approach is demonstrated throughout her assistance in the development of design outputs within the team. Sustainable design development, particularly material sciences, has been prominent in Rasmi's work throughout university and she aims to apply this knowledge and understanding into the marine leisure industry.
Rashmi noted "I am excited to be joining Marina Projects for the opportunity to be a part of an extensive portfolio with the support of a specialist team."
Cerian joins Marina Projects as a Junior Project Manager, whilst continuing her studies for a MA in Conservation Architecture, having gained a BA in Interior Architecture and Design from the University of Portsmouth.
With a willingness to learn and passion for the marine environment, Cerian is assisting the team with a wide range of skills and support. During university, Cerian has focused on projects that enhance local waterfronts with the historic environment, developing strategic schemes to combine with the marine leisure industry.
Cerian commented "I am excited for the opportunity to support Marina Projects, working on a variety of dynamic projects across the marine leisure industry."
The need to grow and expand the Marina Projects team is the result of an increasing portfolio of domestic and international projects.
Mike Ward, Managing Director added "Developing strong & lasting relationships with our clients through our high standard of consultancy services is at the very heart of Marina Projects. We attach significant importance in selecting the right candidates to join our diverse team to ensure we have the skills to deliver any project that comes our way. The investment in and growth of our team is critical to our future strategy and an exciting development as we look to the future"