Marina Projects is delighted that two of our marina managers have been awarded the Internationally recognised Certified Marina Manager (CMM) accreditation, in recognition of their outstanding professionalism within the marina industry.  Simone Morgan Manager of Whitehaven Marina in Cumbria and Graeme Galbraith Manager of James Watt Dock Marina on the Clyde in Scotland have both successfully completed their advanced Marina Manager training.
Marina Projects Ltd is committed to continued personnel development and enrolled Simone and Graeme on the Intermediate Marina Manager (IMM) and Advanced Marina Manager (AMM) courses that paved the way for their ultimate CMM accreditation.
Following confirmation of his success Graeme Galbraith said, "It is not until you have the opportunity to work through such a structured and intense training program with peers from an international stage, that you realise the depth and breadth of the CMM qualification. I was lucky enough to be enrolled on my IMM course in Italy and my AMM course in Croatia, so I had the opportunity to see at first had the different approaches to common issues within our industry. Marina Projects have a don't hold back approach to training and development and I thank them for supporting me through this fantastic process."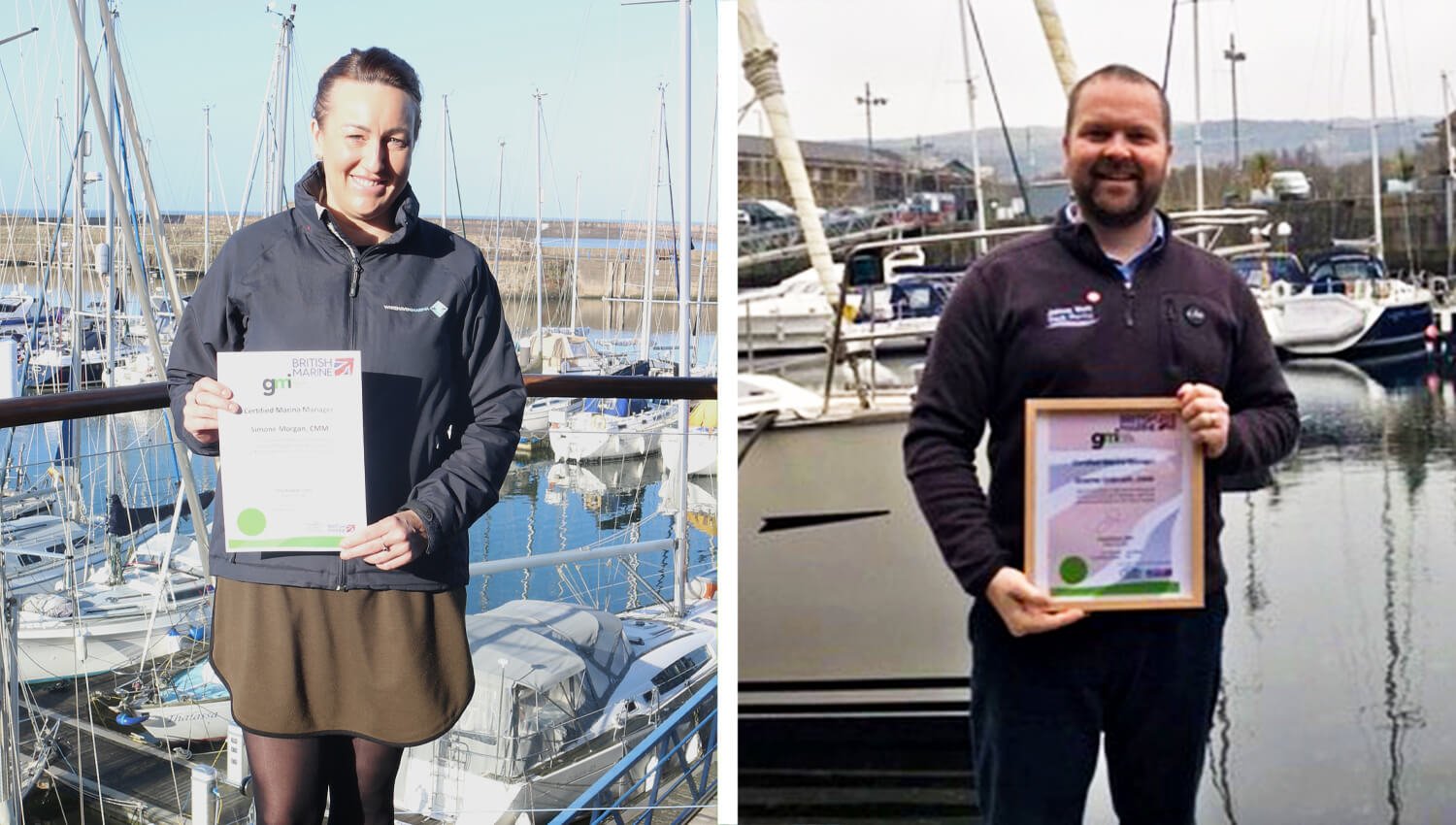 Simone Morgan commented on the AMM course which she attended in Athens, "To spend a week with Marina Managers from all over Europe, you cannot help but absorb the wealth of experience and diversity of the individuals and learn from them as well as the structured program of development that the course entails. I have already implemented subtle changes to some of the processes back at my home marina and in becoming a CMM I am looking forward to continuing with the evolution of our industry with fellow CMM's."
Dan McKiernan CMM is the Operations Director at Marina Projects, responsible for operational consultancy and the operational arm of the business, that includes Management of Marina Operations in Cumbria, Scotland and Sussex. He noted "as Marina Consultants, we provide a full service from concept design to operations; but our operational team are at the coal face practicing what we preach and also feeding this operational experience into the consultancy. I am delighted that Simone and Graeme have been recognised by the Global Marina Institute with the award of CMM's.  which brings the total to four CMM's feeding in to the marina consultancy, further underpinning the strength and breadth of advice that we can provide to client's worldwide.