This week both New Forest District Council and the New Forest National Park Authority granted consent to the proposed Fawley Waterside scheme. An ambitious waterfront development project, which will house up to 4,000 people and create 100,000m² of commercial, civic and employment space. The marina project includes a major dry stack facility, marina berthing and significant marine employment proposals that have been designed by Marina Projects Ltd.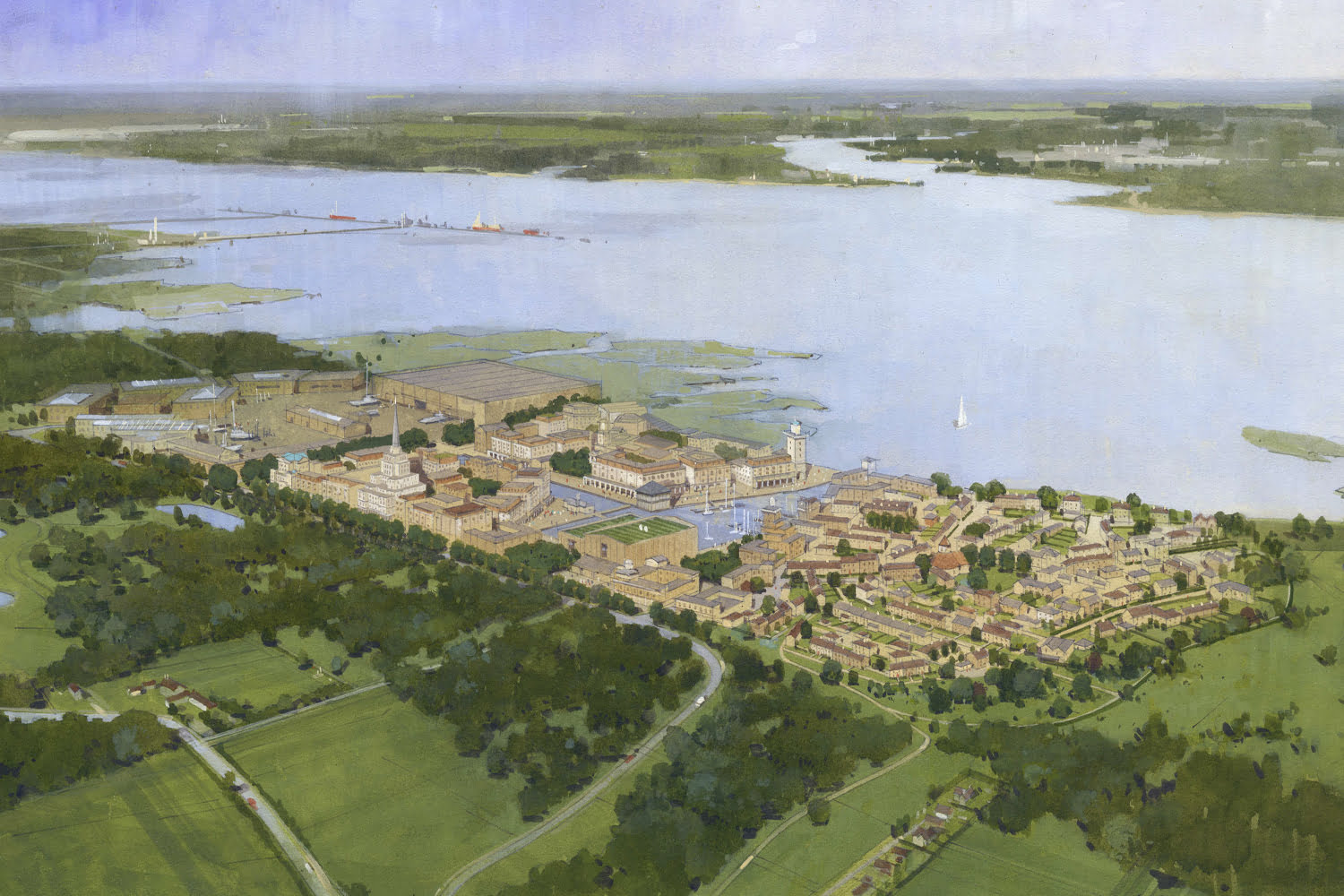 Project backer Fawley Waterside, founded by local land owner Aldred Drummond, bought the 120 ha power station site five years ago from energy giant RWE Npower. The scheme has been described as 'one of the most significant planning applications that has ever been submitted to New Forest District Council'. The former Fawley Power Station now redundant offers some 50 ha of previously developed operational land and occupies a strategic location, providing immediate access to the Solent.
Fawley Waterside Marina Project Scope
Marina Projects has provided a comprehensive scope of advice including marine leisure market research, masterplan support, and marina design. A modern automated dry stack facility is designed to sit at the heart of the waterfront development creating a focal point and animation of the waterspace. The dry stack facility will see two separate sheds and an automated launch and recovery system providing berthing for up to 600 vessels typically in the 7-11m range, which will suit the typical day-boating activity on the Solent.
A particular influence on the design and key consideration was the potential for utilising the existing dock and power station basement which provides the potential for creating an extensive protected basin area – and a canal that will serve the marine employment site, which with an impoundment gate will maintain over 7m of water depth. The preparation of marine employment proposals has also required the development of a navigational protocol to deal with a mix of users on site. The masterplan vision is to create "a new sustainable community on the edge of the New Forest" that will incorporate a marine focused employment Zone (2,500 jobs in high-tech and maritime sector).
Waterfront development creates marine employment hub
Commenting on the waterfront development project Mike Ward managing director notes;
"the physical attributes of the site and its strategic location go hand in hand and the client's aspiration to create a market leading dry-stack facility are entirely appropriate. Coupled with the vision to develop a cutting-edge marine employment hub building upon the local skills and wider community benefits will ensure the success of this scheme and the legacy of this landmark site."
Aldred Drummond commented;
"We have worked with MPL to create the opportunity for a UK centre of maritime excellence with the Solent and Southampton Water already home to leading maritime institutions such as Maritime and Coastguard Agency, National Oceanography Centre, Universities of Southampton and Portsmouth, the Royal Navy, Lloyds Register, Associated British Ports as well as many leading businesses. This is a unique opportunity due to the scale of the site, its existing dock, huge basement and prime location at the mouth of Southampton Water to build a cluster of marine engineering and major refit yard. MPL have advised from the start and have a broad range of skills and comprehensive understanding of the industry."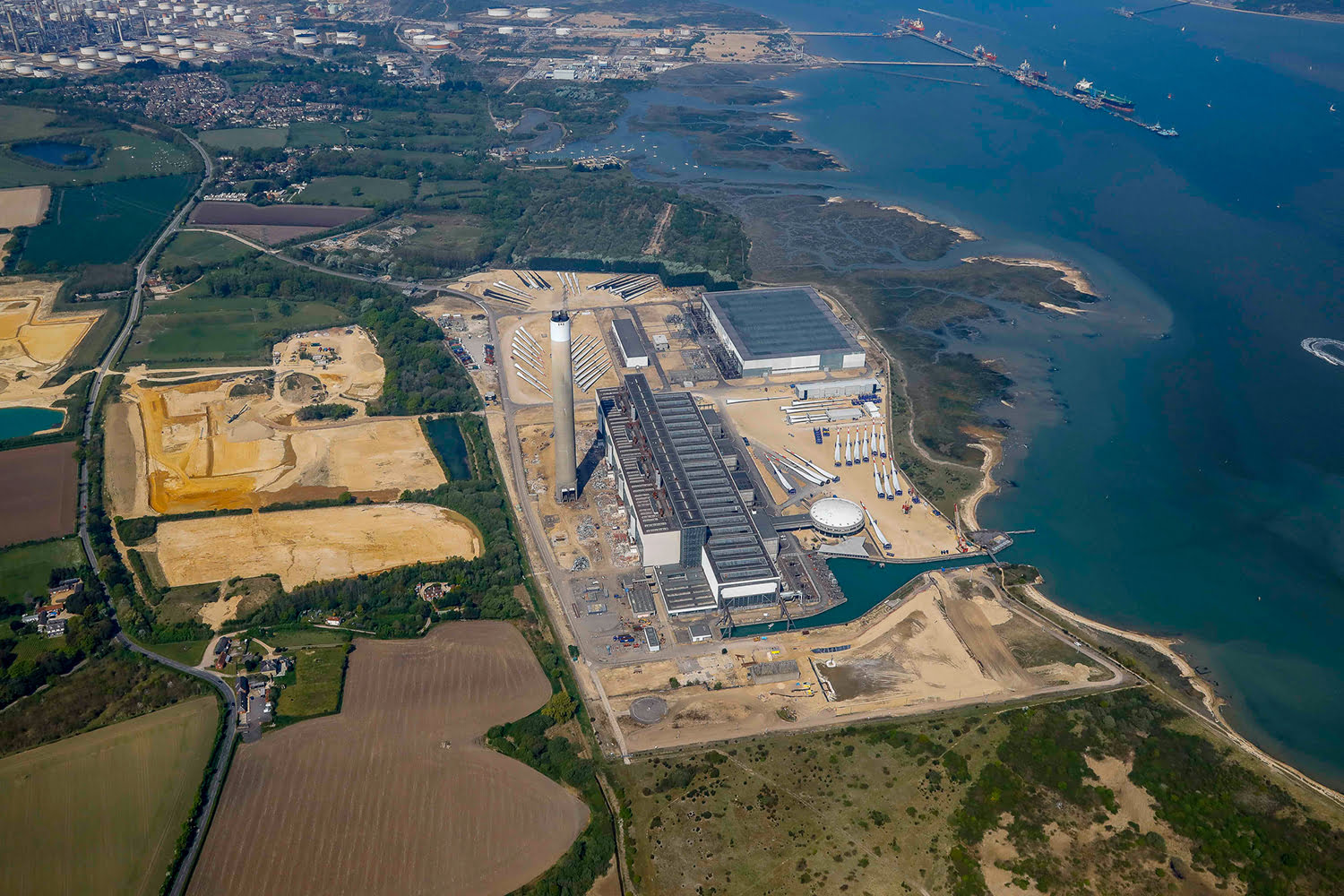 See Marina World, page 39 for further details.
For all press enquiries, including image requests, contact Mike Ward, on mikeward@marinaprojects.com or +44 (0) 23 9252 6688.
For more information about Fawley Waterside contact Tamsin Pearce on email using info@fawleywaterside.co.uk , website www.fawleywaterside.co.uk and social media channels: Instagram, Facebook and Twitter – @fawleywaterside