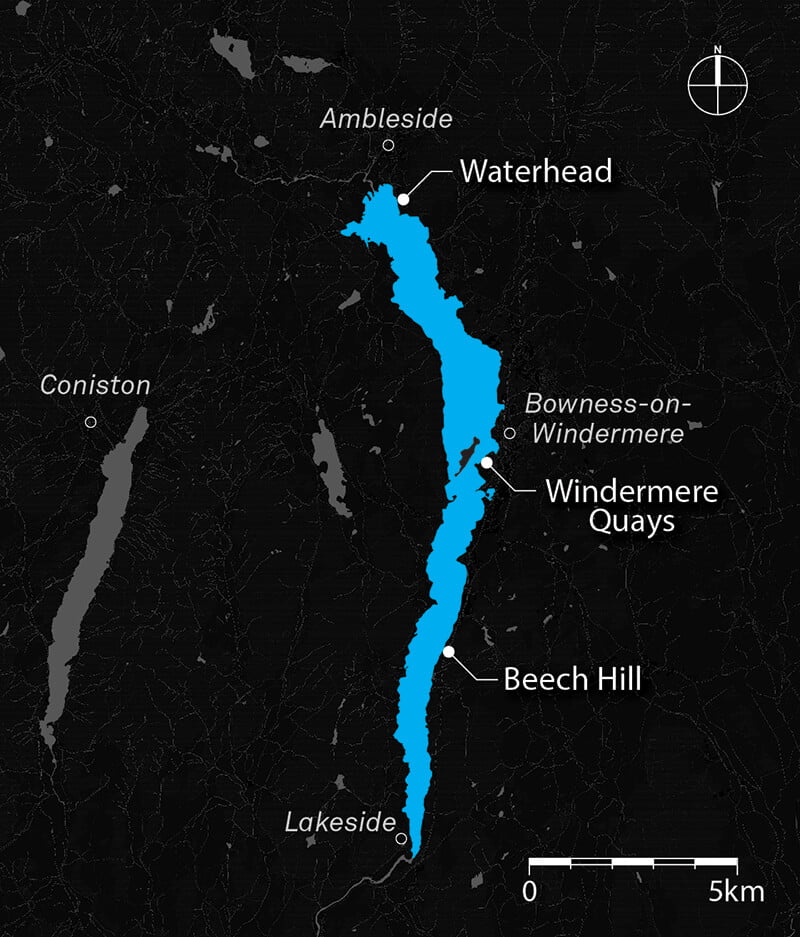 Windermere Aquatic is delighted to have recently secured planning approval for the redevelopment of its Waterhead Marine site in Ambleside on Lake Windermere.  The approved development includes a new 47 berth marina, with berth holder's facilities, 2 houses and 5 two-storey holiday accommodation units with car parking for the redeveloped site. The complete waterfront development value is estimated at £14m.
The site is located strategically at the southern entrance to Waterhead and Ambleside and enjoys a stunning lake shore location on the edge of Lake Windermere, a World Heritage Stie within the Lake District National Park.  This iconic location, heritage and environmental sensitivities with associated planning policy called for a design-led planning approach.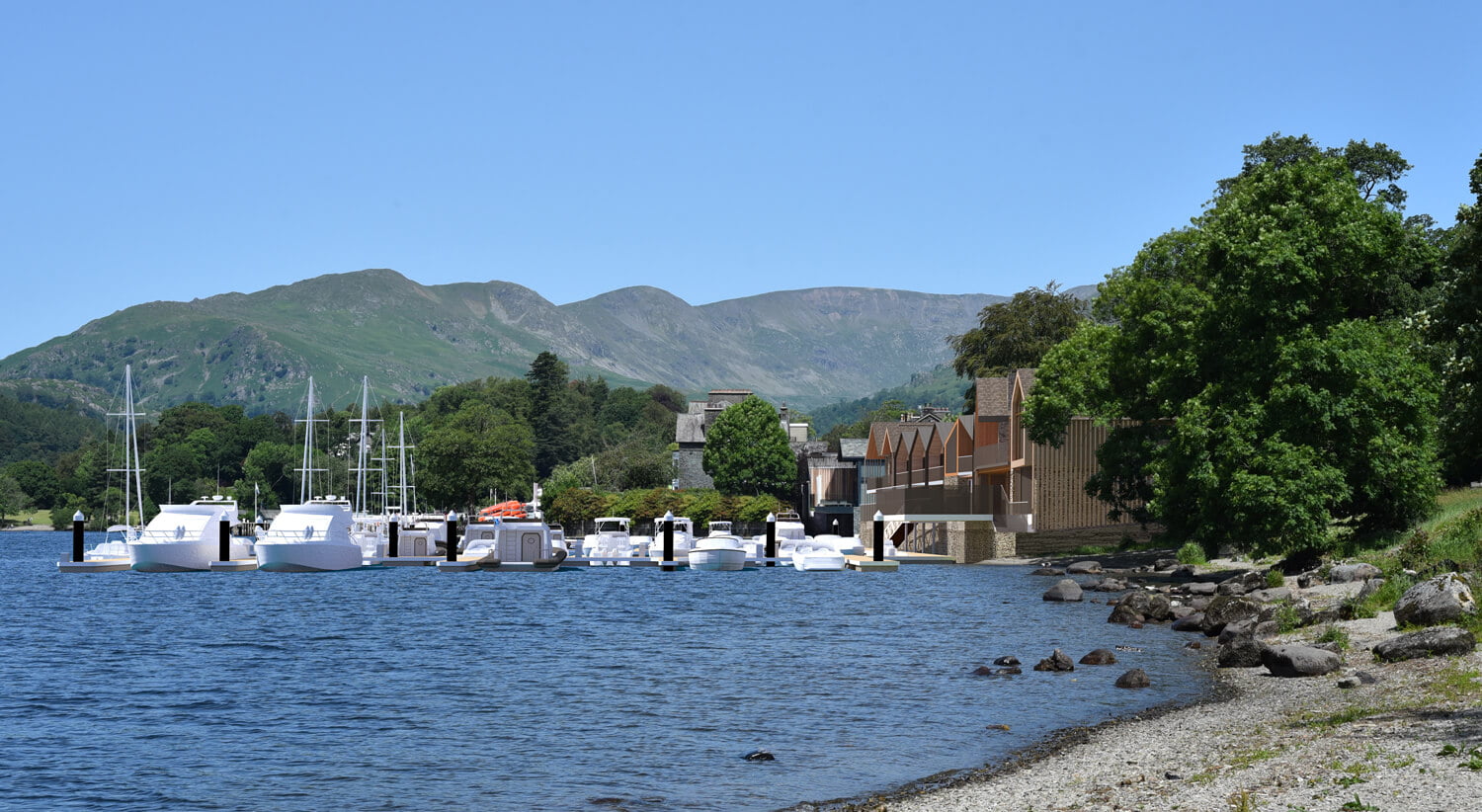 Having successfully secured consent for the redevelopment and extension of its Bowness-on-Windermere marina facility, Windermere Aquatic turned to Marina Projects Ltd to act as marina designer and lead consultant.  The Marina Projects role required the management and coordination of a comprehensive professional team including planning consultant Steven Abbott Associates, architects, all working alongside various engineering and environmental disciplines.
The Waterhead site is one of three properties on the Lake owned and operated by Windermere Aquatic. Commenting on the proposal, managing director Grahame Armer noted:
"This planning approval does not just allow the redevelopment of this key site, it is also a vital part of our wider masterplan and marina development strategy. The significant value created by this development will be reinvested to expand the marine leisure and tourism offer across at Bowness and Beech Hill.  I have worked extensively with Mike Ward and his team at Marina Projects and this latest planning success is a testament to their professional and dedicated approach.  They have kept the entire project team on track and have done great job in navigating their way through the challenging planning issues at Waterhead.  I look forward to working with them as we set about delivering the next stages of the strategy and unlock the full potential of our Bowness and Beech Hill sites.
The new facility will bring much needed modern marina berths to this part of the Lake with walk ashore access directly into Ambleside.  Coupled with the holiday properties the tourism and local economic benefits will be significant."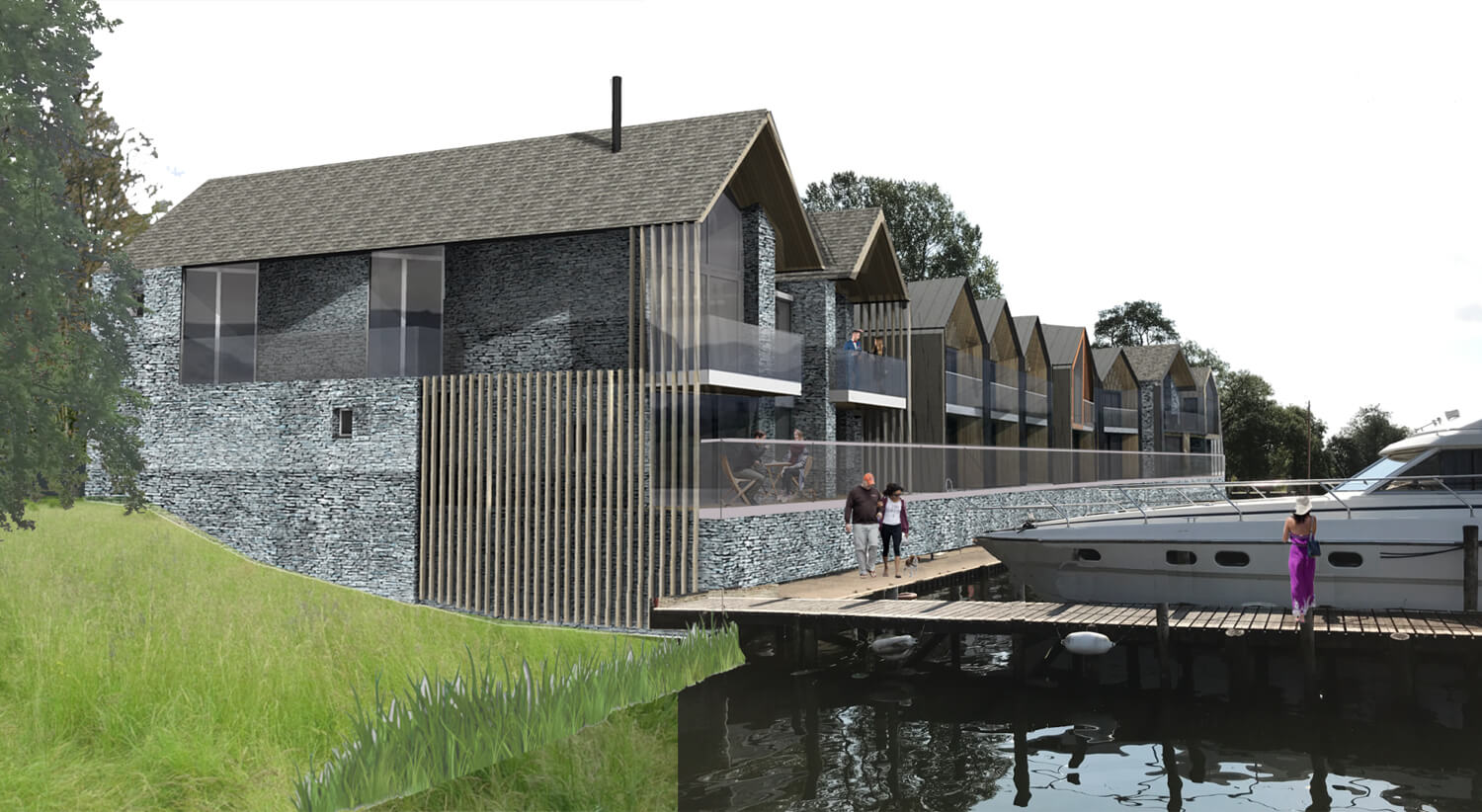 Mike Ward, managing director at Marina Projects commented;
"Grahame's knowledge of the industry and commitment to a high-quality design that respected the location was critical to unlocking the planning approval for the marina and landside development.  Equally important was working with Grahame to develop a clear vision and strategy for how his sites can work together and securing buy-in from the planning officers at the Lake District National Park Authority.
There was an extensive professional team to manage as well as providing our own design inputs and a comprehensive Landscape and Visual Impact Assessment (LVIA). It was very pleasing that the efforts of our design team on the LVIA, led to no substantive comments. A real achievement in a World Heritage Site and also reflective of a design that fit the surroundings. There is much to do to bring this waterfront development forward and as we celebrate this milestone and we look forward to working with Grahame and his team in the coming years."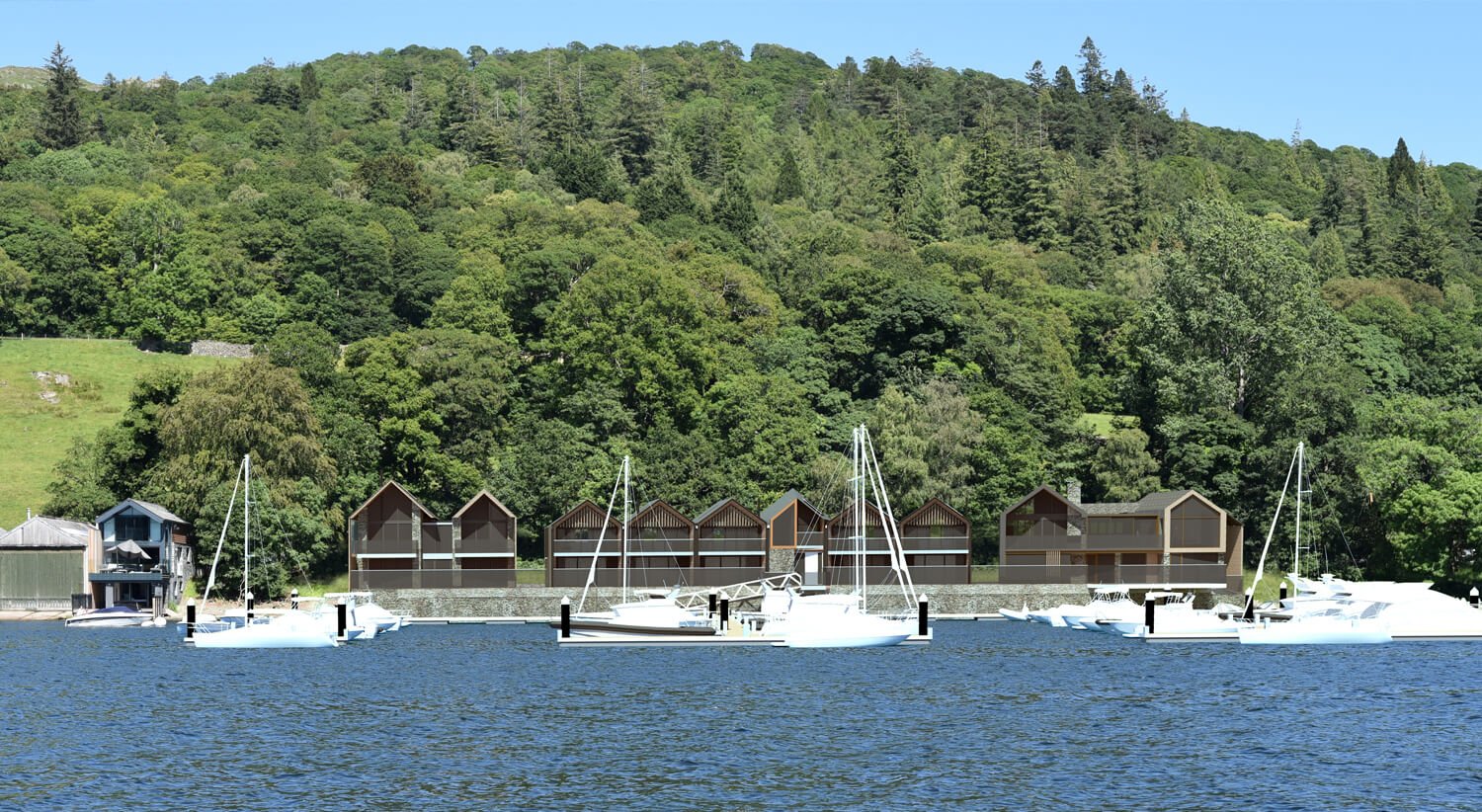 For all press enquiries, including image requests, contact Mike Ward, on mikeward@marinaprojects.com or +44 (0) 23 9252 6688.
For more information about Windermere Aquatic contact Chris Brammer on email using chris@aquaticboatcentres.com, website www.aquaticboatcentres.com and social media channels: facebook @aquaticboatcentres and Instagram @windermereaquaticsales  
Editor's Note:
About Marina Projects Limited: Marina Projects is a specialist in the marine leisure sector with extensive experience in the development, delivery and management of marina and boatyard schemes either as stand-alone projects or as an integral element of mixed use waterfront developments. The Marina Projects Group includes the reputable Marina Consultancy division that provides marine sector advice and guidance to an extensive client list worldwide In the UK the Marina Projects Group activity extends to the development of and investment in marina and boatyard operational businesses. Subsidiary companies include Whitehaven Marina Limited which operates a 400-berth marina in Cumbria UK and James Watt Dock Marina in Scotland.