Marina Projects Limited, the UK based marina consultancy business is managing a £1 million reconfiguration and extension of Windermere Quays Marina, Lake Windermere, that will introduce significant enhancements to the existing berthing facility which is owned and operated by Windermere Aquatic.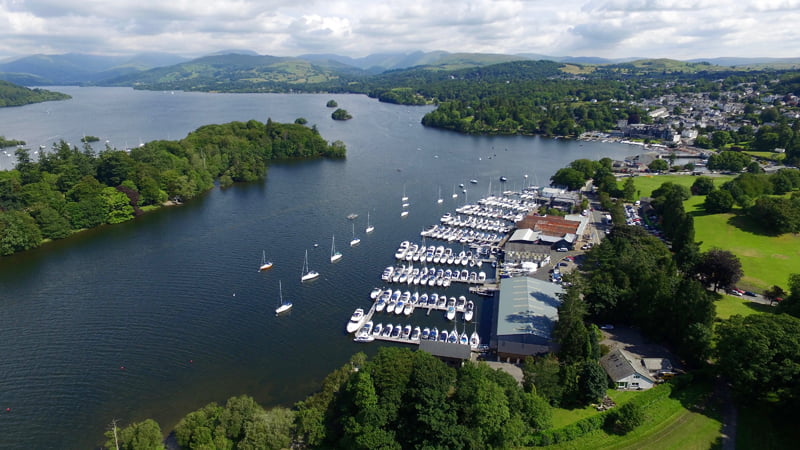 The construction works follow an extensive marina design and approvals process undertaken by Marina Projects, to secure the necessary consents for the project which included the negotiation of a new lease for the extended marina. The Planning Approval required the implementation of a detailed consultation strategy with key stakeholders and regulators as well as commissioning specialist studies into Navigation and Marina Design.
As part of a wider regeneration strategy for the Bowness-on-Windermere area, the project will form the first major phase of comprehensive development proposals for the site and will include a large expansion of berth numbers to keep pace with market demand & evolving vessel sizes. Marina Projects are also playing a key role with the management of the overall site redevelopment proposals.  Further phases of work will be primarily focused on the adjacent landside area and include provision of a new visitors' centre, restaurants, retail outlets and a hotel.
The Phase 1 works will see the marina reconfigured to increase the overall number of berths from 180 to 260, as well as providing notable design improvements to pile restraints to accommodate extreme lake level rise. Specialist Contractors Walcon Marine Ltd & Rolec Services Ltd have been recently appointed to complete the construction works which will include the following key elements:
Improved wave climate within the marina, through the introduction of heavy duty wave break pontoons
Dedicated small boat marina and visitor berthing provisions
Wider fairways and increased open water areas in compliance with the industry codes of practice and best practice
Improved security through the strategically placed and reduced points of access
Improved pontoon services, emergency equipment & lighting arrangements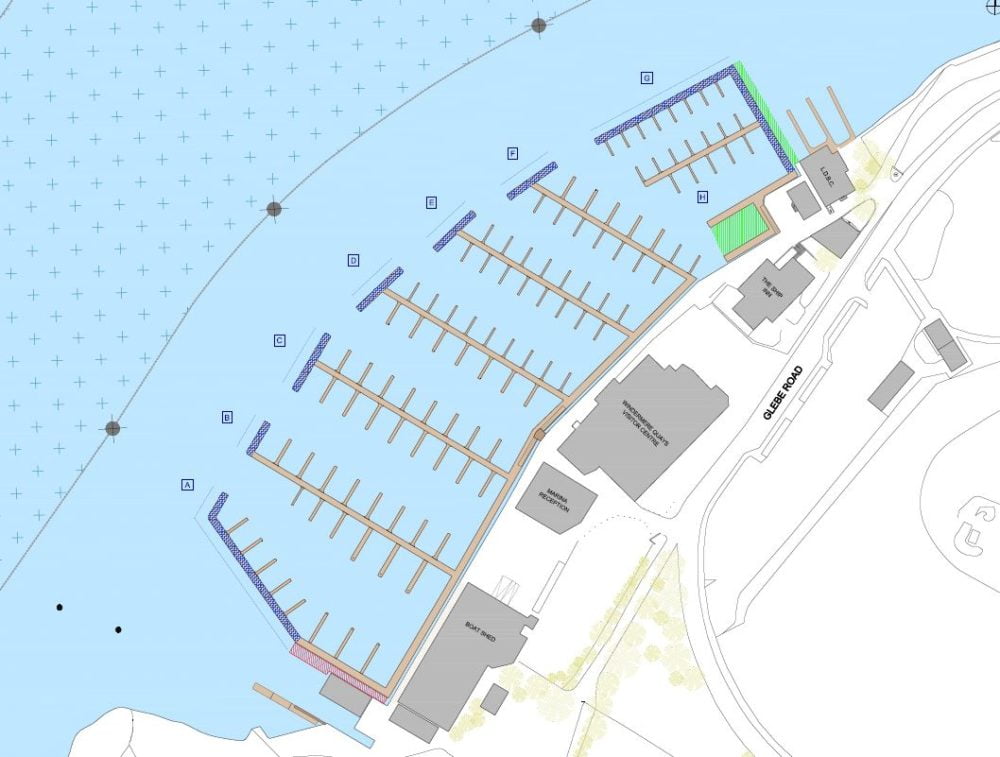 The marina works are scheduled for completion in June 2017 in readiness for the peak summer boating season. Grahame Armer, Owner & Managing Director of Windermere Aquatic said
"This project is the exciting first step in creating a world-class marina & visitor attraction at Bowness-on-Windermere. The development will introduce a new marina that provides our customers with an unrivalled level of facilities & services on Windermere. Marina Projects have tailored the design to our specific requirements, ensuring the business meets the needs of present & future boating markets".
Commenting on the forthcoming works, Mike Ward, Marina Projects Managing Director said
"Having been involved in this project since its inception, we have worked closely with our Client to overcome all of the challenges that have been faced. We are delighted to have been retained as project managers for the construction works and look forward to delivering a much-anticipated new marina development at Windermere Quays".
On behalf of Walcon Marine, Commercial Director Clive Kemp said
"We are immensely proud to have been awarded this contract, providing an opportunity to showcase the quality of Walcon pontoons at Windermere Quays. Through the installation of new System 21 & Waliflote pontoon equipment, the project will 'set the bar' for marina berthing at this iconic location on the Lake Windermere".
Rolec's newly released 'Quantum' pedestal has been selected to provide pontoon services (water & electric) and will include bespoke lighting effects throughout the marina.