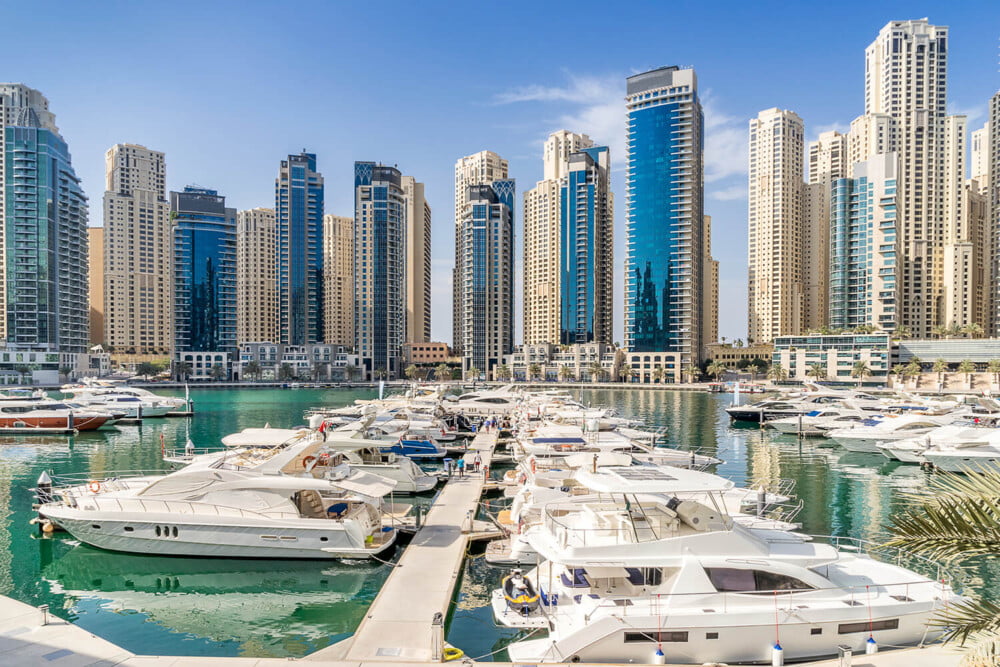 The ICOMIA World Marinas Conference 2021 was recently held in Dubai and attended by three senior team members of Marina Projects Ltd.
Held over 3-days, the conference aimed to bring together over 200 different industry organisations, to include leading marina operators and owners, equipment suppliers, along with related government agency representatives. The event showcased innovations new to marina and boatyard operations and provided a platform to discuss some of the key issues facing the industry.
ICOMIA was formed in 1966 to bring together a single global organisation national boating federations and other bodies involved in the recreational marine industry, and to represent them at international level.
The conference provided an opportunity to meet with delegates and industry representatives, including site visits to the impressive new marina developments in Dubai. Whilst in Dubai, Mike Ward, Jeff Houlgrave and Padhraic O'Connor also took the opportunity to meet with a number of existing and prospective clients in the region.
Mike Ward Managing Director of Marina Projects Ltd said:
"We have several active projects in the Middle East region and the conference offered an ideal opportunity to catch up with industry contacts and arrange a number of meetings with our client's professional teams whilst in Dubai. The conference provided a great opportunity for networking, and it was encouraging to see the continued growth of the marine leisure industry in the region"