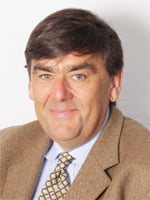 Robert qualified as an accountant whilst working in the property industry at Savills PLC, the international property consultants. Robert was eight years with Savills and was Director responsible for client accounting.
Robert subsequently broadened his commercial property experience with four years spent as finance director at a major marina and property business based on the South coast of England. During his tenure Robert gained extensive experience of the strategic, operational and development issues associated with marina business investments and how best to drive shareholder value from the asset class.
Robert joined the Marina Projects team in 2002 as finance director with a desire to deploy his specialist experience across a broader range of business. Naturally Robert's focus within Marina Projects covers all aspects of the finance discipline and typically involves financial appraisal of development opportunities, raising project finance and the more operational financial monitoring and control of both the development and operating phases. There are very few individuals who have been exposed to the unique blend of the finance discipline and the marina investment marketplace as Robert has and we believe that this makes Robert's contribution highly valuable to Marina Projects' clients who are seeking a thorough report and assessment on the financial attractiveness of their business opportunities.
Robert maintains another interest in a software business which provides management and accounting software to the property industry alongside his involvement with Marina Projects.