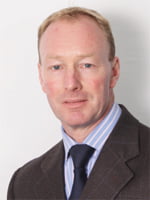 Phil has an engineering background and over 20 years' experience in civil and marine engineering covering project management, feasibility, design and construction. The last 17 years have been within the marina and marine leisure industry.
Prior to joining Marina Projects Ltd, Phil spent six years with a major marina operator undertaking development projects and delivering the company's capital budget with particular responsibility for delivering projects to time and budget. Previously Phil gained valuable design and site experience with an international consultancy working within their water and marine section.
His career path has led to a depth of experience and particular interest in concept design, waterfront masterplanning and the design & development of marine related projects, underpinned by an understanding of pontoons systems, marina services, dry stack, dredging and related infrastructure works. Phil's extensive experience has also led to a full understanding of environmental issues and the consents process. Currently he is involved with a number of active projects both in the UK and overseas undertaking marina concept and detailed design work together with masterplanning, project management, feasibility studies and providing procurement advice.