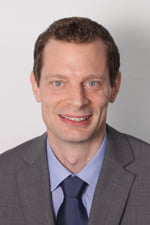 Dan has over 19 years of professional experience in the development and operational management of marinas and harbours.
Before joining Marina Projects, he held positions involving project management of luxury leisure boat construction, Management positions at a number of high profile marinas as well as the creation and development of marina and boatyard operational policies and standards. Latterly Dan's appetite to evolve and develop the marine industry saw him diversify his career path to embark on business development projects.
Dan's practical approach ensures that fundamental principles of development are established as a forerunner to wider aspirational drivers. Extensive Regulatory dialogue and an intricate appreciation of key development stages has seen the delivery of marina schemes in the most challenging of marine locations.
He holds extensive marina management qualifications including the internationally recognised CMM accreditation. These qualifications along with the in house evolution of marina design and operational standards ensure that Dan contributes to projects from a fully informed, practical yet challenging position to ensure that maximum potential is realized from each development opportunity.
Dan sits on the British Marine (BM) South Executive committee, contributing to the development of the marine industry throughout the UK and is a regular speaker at the Marina Conference and BM training programmes.
Through a number of international memberships Dan is also kept up to date with industry trends.