CLIENT: Adriatic Marinas d.o.o
PROJECT TEAM:
MACE

ARUP
Martin Lane Fox
Reardon Smith Architects
SCHEME DESCRIPTION:
Porto Montenegro marina is a superyacht marina and waterfront development, strategically located at the former Arsenal naval shipyard in Tivat, Montenegro. The site rests within the spectacular and sheltered Bay of Kotor with direct access to the Adriatic.The development comprises a mix of residential, hotel, retail and marina related elements that will firmly establish Montenegro as a destination of choice for boat owners and charter organisations whilst creating a vibrant and thriving town in its own right. The scheme supports the expansion of leisure boating activity and ownership in the central Mediterranean and provides exemplary superyacht facilities and services. On full completion Porto Montenegro will provide 850 marina berths with up to 250 berths designed and dedicated for superyachts.Arup Reardon Smith Architects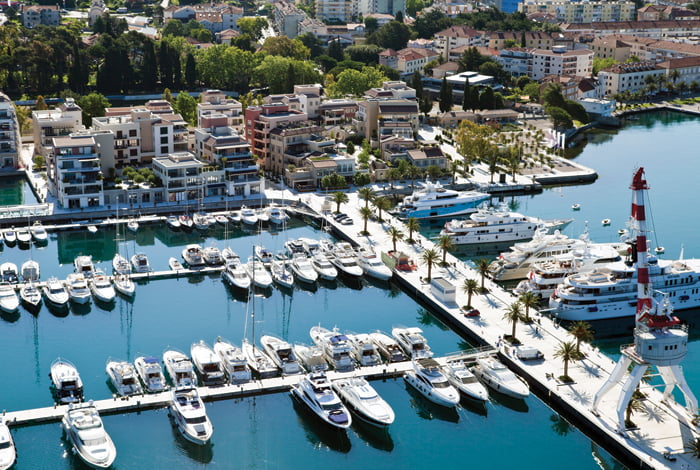 ROLE OF MARINA PROJECTS:
Marina Projects was selected and commissioned to provide the required level of professional expertise for all aspects of the marina development including:
Market research to confirm berth mix and superyacht market

Development of marina concept designs and masterplan working closely with the project architects

Design and guidance on marina infrastructure demands

Design of mooring and operational layouts

Project management

Procurement advice and guidance

Marina operational guidance and input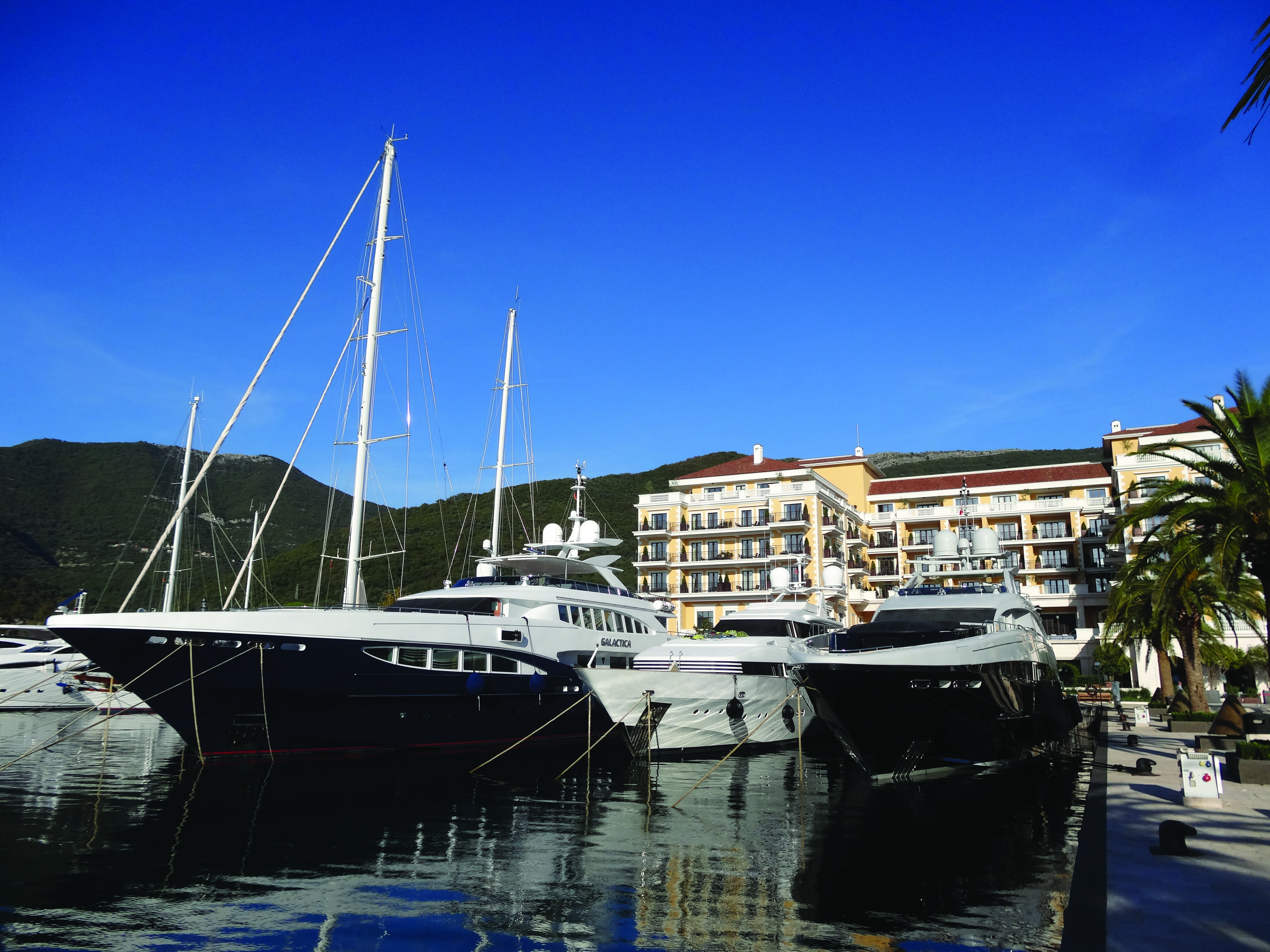 Following the preparation of extensive market analysis, concept designs were brought together with a business plan which in consultation with Adriatic Marinas was further developed to shape and establish a preferred masterplan. Working as part of the wider project team the marina masterplan concept was communicated and integrated into the overall development plan.
A key design challenge faced by Marina Projects was the need to satisfy the operational demands of the superyachts whilst maintaining complete harmony with the wider development principles and landscape features. The initial detailed design stages focused on spatial planning, berthing layouts and specifications.
As the project moved forward, further, more detailed advice and guidance included operational aspects covering the provision of yacht club and marina facilities and administration/management structures.The initial phases of the marina were completed in 2009 and are now fully operational.
The subsequent phases of the marina are being completed over a 10 year period with the land side development brought forward in parallel.