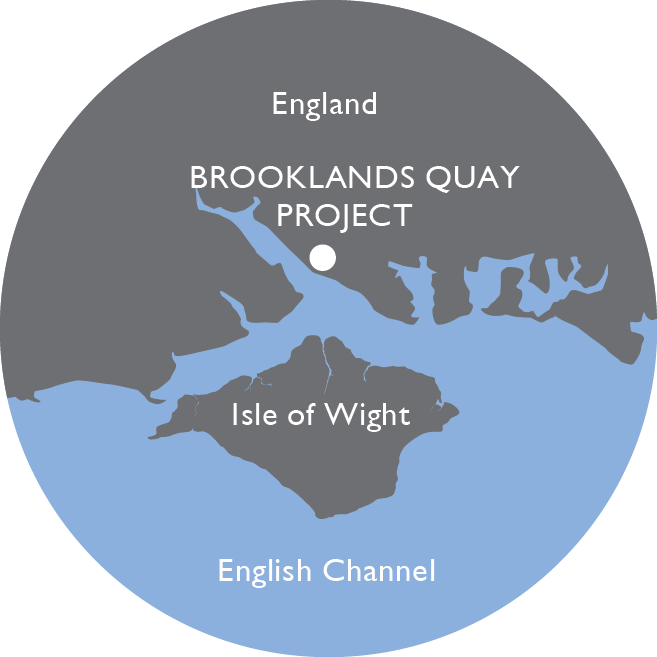 SCHEME DESCRIPTION
Marina Projects Ltd were approached by a private property owner on the River Hamble who had aspirations to install a new, extended slipway and improve the access to water from his property.  Now completed, the 72m long hardwood slipway gives unrivalled access to the river for our client whilst maintaining the feel of the area and being sympathetic to the environment and surroundings.
PROJECT TEAM:
ROLE OF MARINA PROJECTS
Initially appointed to conduct a feasibility study, Marina Projects sought early engagement with regulators including site visits with the Harbour Authority and Planning Case Officers to determine the viability of such a proposal on behalf of the client. The feasibility study considered the local area designations and likely impact of a slipway, along with land ownership investigation, identification of consent requirements and policy guidance before concluding that the installation of a slipway was worth pursuing through the various consents.
Based on the developing relationship with the client Marina Projects were appointed to create and submit the necessary applications to obtain a full suite of consents for the slipway installation. These included;
Harbour Works Licence (River Hamble Harbour Authority)
Marine Licence (Marine Management Organisation)
Planning Permission (Fareham Borough Council)
Flood Defence Consent* (Environment Agency)
To assist the applications Marina Projects created a full package of supporting documents, including indicative drawings and visual impact assessments to aid and inform the regulators. Further discussions were also held with Natural England as part of the open and regular communication Marina Projects maintains throughout licencing processes.
In securing the full suite of consents Marina Projects made two deputations to the Management Committee and Harbour Board of the River Hamble Harbour Authority and worked to link the separate application streams by ensuring that all the Case Officers had contact with each other.
In recognition of the consenting success delivered by Marina Projects, the client subsequently extended the commission to deal with procurement and delivery. This workstream included creating the tender package, shortlisting contractors, post tender negotiations and appointment of a contractor to deliver the slipway installation, under Marina Projects' guidance and site management.
Geomarine UK were appointed to their first UK project on a design and build basis, with Marina Projects maintaining oversight of the design and installation proposals against the consent conditions. With the sensitivity of the area in mind Marina Projects and Geomarine were able to promote and secure the use of the Grundomat bottom driven pile system to install 38 supporting piles. Grundomat piling utilises a pneumatic hammer inside the pile casing and is much quieter and easier to mobilise than standard piling techniques, meaning foreshore works did not require heavy supporting machinery and could work around the tidal cycle efficiently with a low impact. Marina Projects set up a site visit during the piling works for all the Case Officers and Regulators to see the technique in action with universal praise for the low impact methodology.
Working to the specified consent conditions Geomarine completed the slipway within the programmed 13 weeks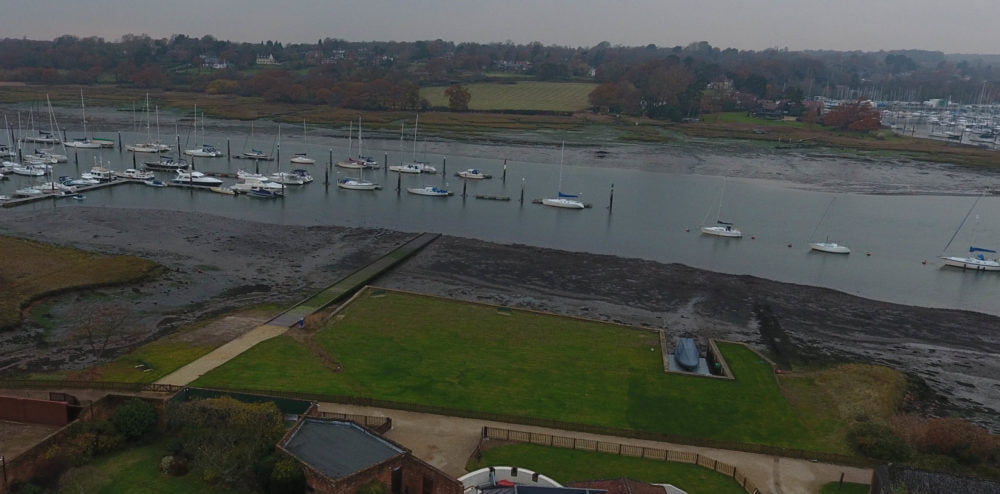 *The Environment Agencies' Flood Defence Consent has now been replaced by the Flood risk activity permit