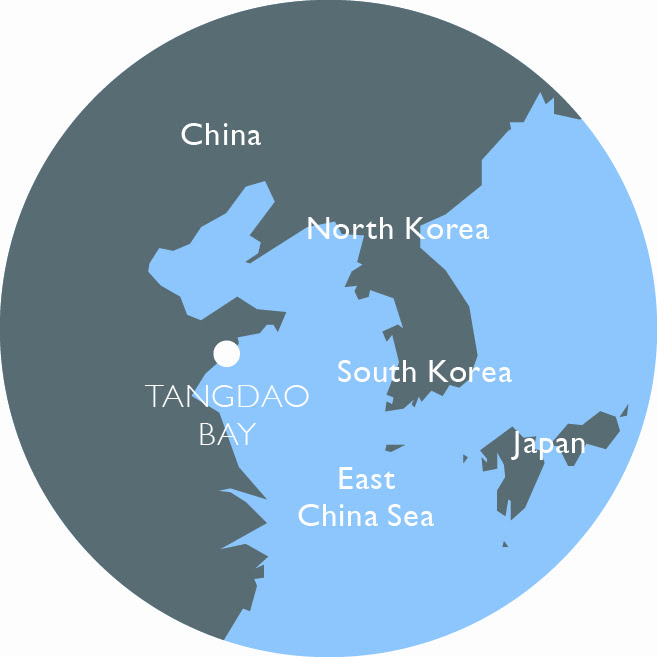 CLIENT: Golden Bay Development Ltd
CLIENT PROJECT MANAGERS:New World Developments
PROJECT TEAM:
Mott MacDonald (Hong Kong)

Mott MacDonald (Beijing),

Wong and Ouyang (HK) Ltd
SCHEME DESCRIPTION
The Tangdao Bay Marina Club scheme is located at the northern end of Tangdao Bay or the "West Lake on the Sea" close to Qingdao's Economic Development Zone in the Shandong Province.
This comprehensive and prestigious mixed-use waterfront development incorporates a residential element, hotel, retail and F&B outlets, together with a full service marina and exclusive Marina Club.
The scheme provides for full public access along the waterfront promenade, whilst maintaining the highest standards of security and privacy for the marina berth holders.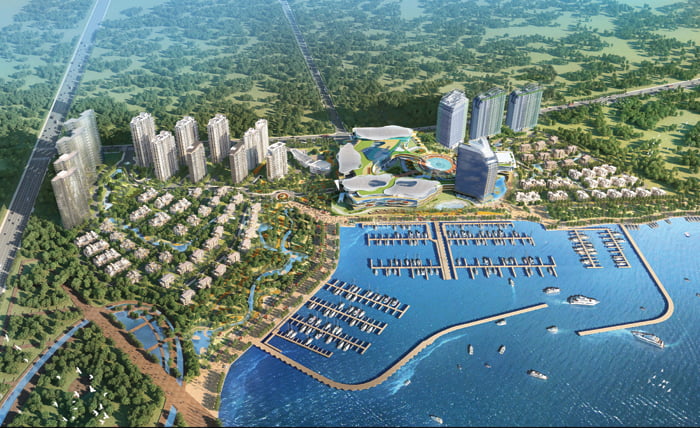 ROLE OF MARINA PROJECTS
The client appointed Marina Projects as the lead consultant, working in close partnership with Mott MacDonald Hong Kong and their Beijing Office. The services provided by Marina Projects include the following key tasks:
Project pre-appraisal

Market research

Development of area programmes for the Marina Club

Preparation of concept designs

Review of technical data and advice on relevant studies

Masterplanning

Design development (marina equipment and infrastructure)

Tender action and site supervision

Operational related advice

Sales and marketing, brand guidelines.
An early review of the site constraints identified a number of fundamental issues. Careful consideration of the potential impacts of the issues informed the design process and facilitated detailed discussions with the Local Authorities.
A zoning plan was prepared that considered the use of the various water areas and their inter-relationship with the land side connections.