Marina Projects Ltd is pleased to confirm its ongoing commitment to the Asia Pacific region with the opening of a branch office in Hong Kong.
Already active in the region with consultancy commissions in mainland China, Hong Kong, Macau, and Australasia, the new office will provide existing and future clients with more effective access to the consultancy services provided by the company.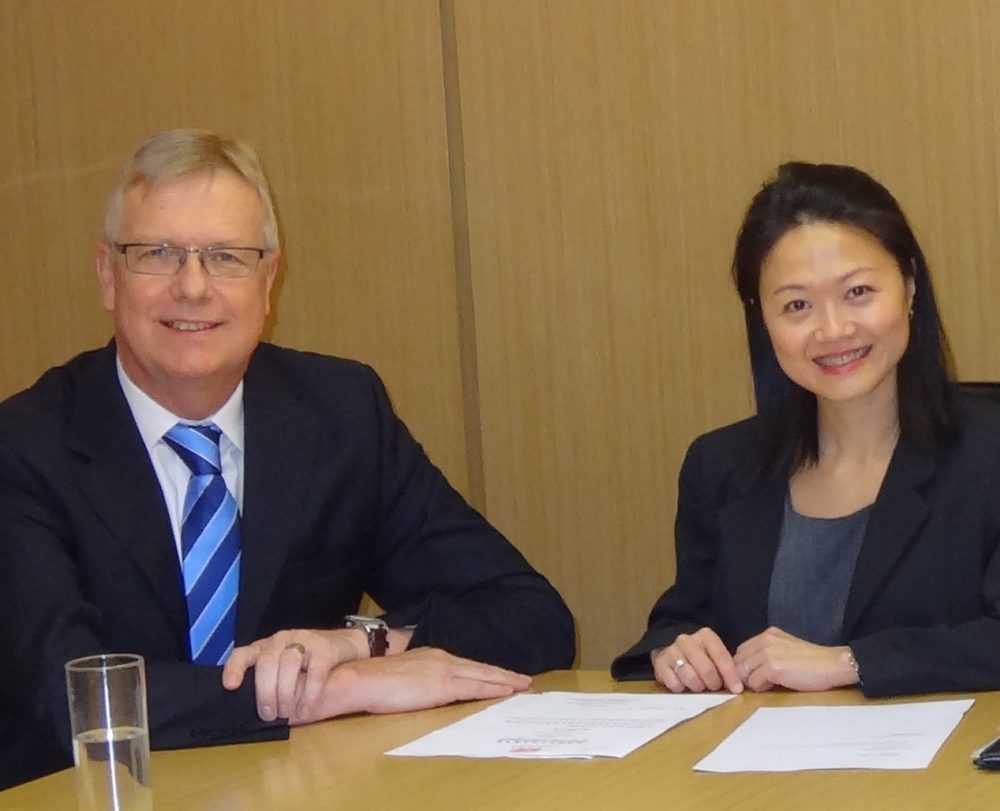 Image:Geoff Phillips, Director of Marina Projects with Carrie Cheng of Charltons Solicitors at the completion of the company registration.
Geoff Phillips, Marina Projects' Director said, "The establishment of our Hong Kong office is a logical and positive move following our increased involvement in Asia Pacific over the past two years. Our collaboration with Mott MacDonald Hong Kong together with the excellent communication links to other parts of Asia Pacific and the fact that a number of our clients have a presence on the Island made Hong Kong the obvious choice of location.  This is an exciting time for Marina Projects and we very much look forward to developing and expanding our activities across the region".
Asia Pacific project enquiries should be directed to either Geoff Phillips or Mike Ward on enquiries@marinaprojects.com or call +44 (0)2392 526688.
The Hong Kong Office address is Marina Projects Ltd, 12/F, Infinitus Plaza, 199 Des Voeux Road Central, Sheung Wan, Hong Kong; and the telephone number is +852 37963533.