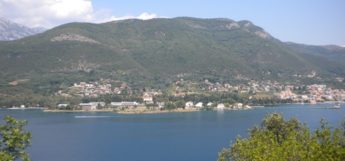 On Friday 22nd April 2016 the first foundations were laid for One&Only Portonovi – an integral part of the new luxury lifestyle development being built in Montenegro. Alongside the 60 acre luxury development, which sits on the Eastern coastline of the Adriatic Sea and is planned to open in 2018, will sit a 220 berth Superyacht Marina giving access to Montenegro's 300km coastline and quick access for yachts to the Adriatic.
Marina Projects is employed as the specialist marina consultancy taking a pro-active role in the design coordination and delivery of the marina and shoreline elements of the Portonovi development.
For more information on the One&Only development please click here or for further details of Marina Projects engagement with the project please see our Portonovi Project Study.