Marina Projects are thrilled to announce that two of their clients have been nominated for two of the most sought after awards for 2016. The UK based marine consultancy company has worked closely with both Porto Montenegro and the Royal Southern Yacht Club on various developments in recent months, and are profoundly proud of the achievements now being recognised.
Porto Montenegro
Porto Montenegro, The Mediterranean's leading luxury yacht homeport and marina village, was awarded the prestigious Superyacht Marina of the Year by the Yacht Harbour Association (TYHA) back in January 2015, and have now been nominated again for 2016!
This is a great achievement for the six year old marina, which has undergone many developments over the years with Marina Projects to expand and accommodate a variety of yachts. The marina now boasts berthing for 850 yachts, 250 of which are designed and dedicated for superyachts.
Please click here for a case study detailing Marina Projects involvement with Porto Montenegro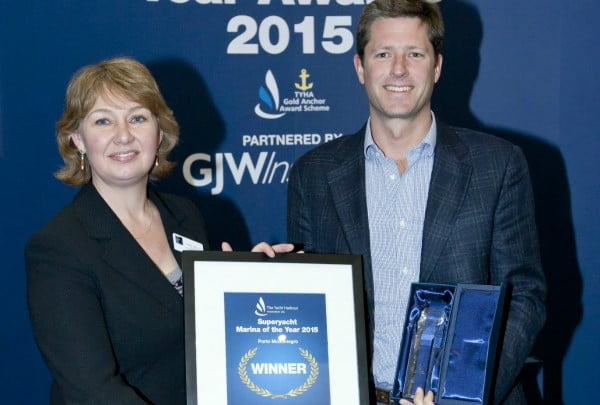 Tony Browne, Porto Montenegro's Marina Director, receiving the award
onsite at the London Boat Show at a ceremony hosted by TYHA in
partnership with GJW insurance and the British Marine Federation (BMF) in January
The Royal Southern Yacht Club
The Royal Southern Yacht Club has been nominated for the Yacht Club of the Year by Yachts and Yachting Magazine.
The nomination was based on the great success of the major redevelopment of the Prince Philip Yacht Haven earlier in the year, headed by Marina Projects, and the comprehensive programme of events organised by the club throughout the year; this outstanding club is a strong contender for the award.
Please click here for a detailed study of Marina Projects involvement with the Royal Southern Yacht Club and the Prince Philip Yacht Haven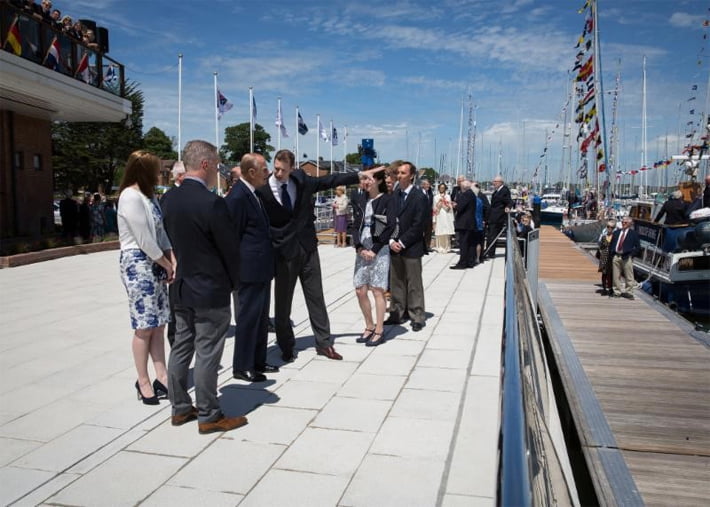 Dan McKiernan, Project Director at Marina Projects, explains some of the intricacies of the
Yacht Haven to Prince Philip during the commissioning of the Yacht Haven that bears his name.
(Photography © Mike Austen)