As 2016 draws to a close Marina Projects look back on another busy year for the consultancy business that has laid a solid foundation for next year with a number of client relationships and projects extending into 2017 and beyond.  We are delighted to provide an end of year round-up that looks back on some of the highlights.
Members of the Marina Projects team were in Whitehaven at the start of the year for the biennial Lock Closure works, providing support and Project Management of Works and Contractors in support of the Operations Team at Whitehaven Marina. Since taking on the lease of the Marina in 2009 the team have worked on a refurbishment programme whilst implementing an operational improvement strategy. The works have been so successful that a full closure every year is no longer required. The closure this year saw a complete dewatering of the lock to allow replacement of the main bearings, pins and thrust washers on the inner set of lock gates, along with a suite of inspection and maintenance activities.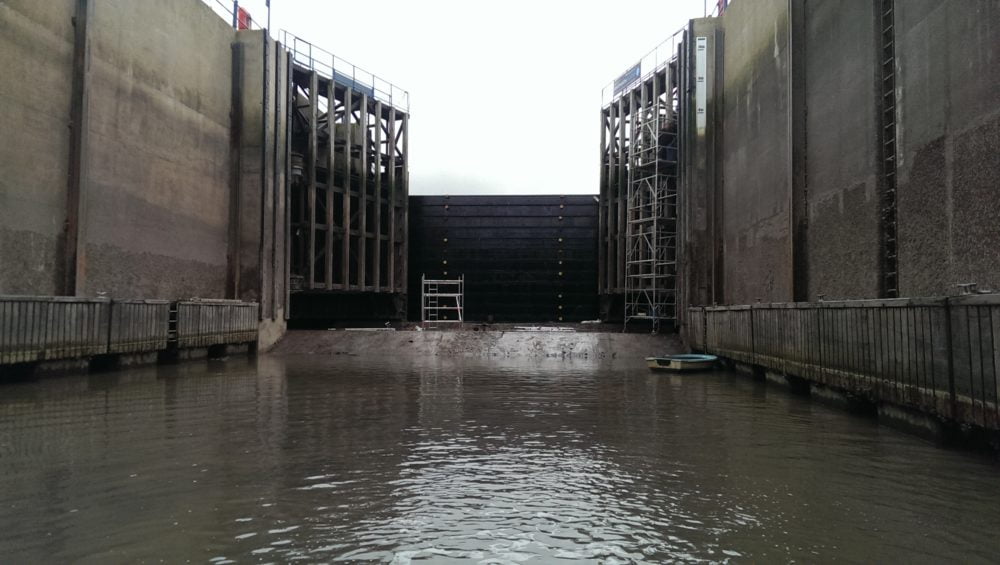 For our long standing client Jersey Harbours, we prepared an outline development strategy that identified the necessary steps to be undertaken for the redevelopment of St Helier Marina. The strategy formed the initial stage of a project that has since included the undertaking of a full Condition Survey. Further stages of work are programed for completion in 2017 and will include a Market Study followed by a comprehensive Feasibility & Options Study leading to preparation of a full business case for the preferred option.  Following extensive Stakeholder engagement, Marina Projects separately completed an Options Study & Business Case for the redevelopment of the main Commercial Fishermen's berthing pontoons. The study identified the needs of the fleet and the potential options for bringing forward a number of key improvements & enhancements to accommodate existing and future berthing demand. We anticipate the preferred option for each facility will be progressed through the design & tender stages in the coming year.
Marina Projects have continued to enjoy an active presence on Lake Windermere providing input and guidance for a number of schemes for Windermere Aquatic. Most notably we have concluded lease negotiations and procurement of the pontoon works contract for the extension of Windermere Quays and we look forward to project management and delivery of this development in 2017, with works due to commence on site in February.
Closer to home Marina Projects continue to be involved in the City Deal Project, another that will continue into 2017. A particular focus through 2016 has been the development of concept options and provision of a detailed and extensive piece of market research that has identified significant marine sector employment interest and opportunities.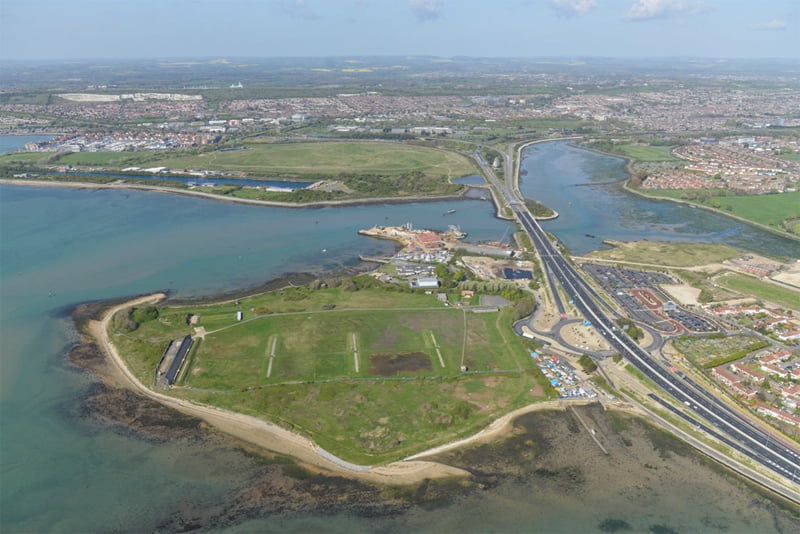 A recurring feature throughout 2016 is the licencing and consenting services we provide. We continue developing our track record of success with a number of successful marine licences and planning permissions secured on behalf of clients throughout the year. Cowes Harbour Commissioners, The Homes and Communities Agency, Yarmouth Harbour, Premier Marinas and the Royal Southern Yacht club are just a few of the clients to appreciate our approach to marine licencing and the established relationships with regulators that Marina Projects has worked hard to develop over many years.
Marina Projects were instrumental in securing the Marine Licence, Planning Permission and Harbour Works Licences for a private slipway installation on the River Hamble and, on the back of this success, were appointed to oversee the design, tender and Project Management of the installation. Marina Projects delivered the full package of works to include contractor supervision ahead of schedule and on budget, whilst liaising closely with regulators and local stakeholders throughout.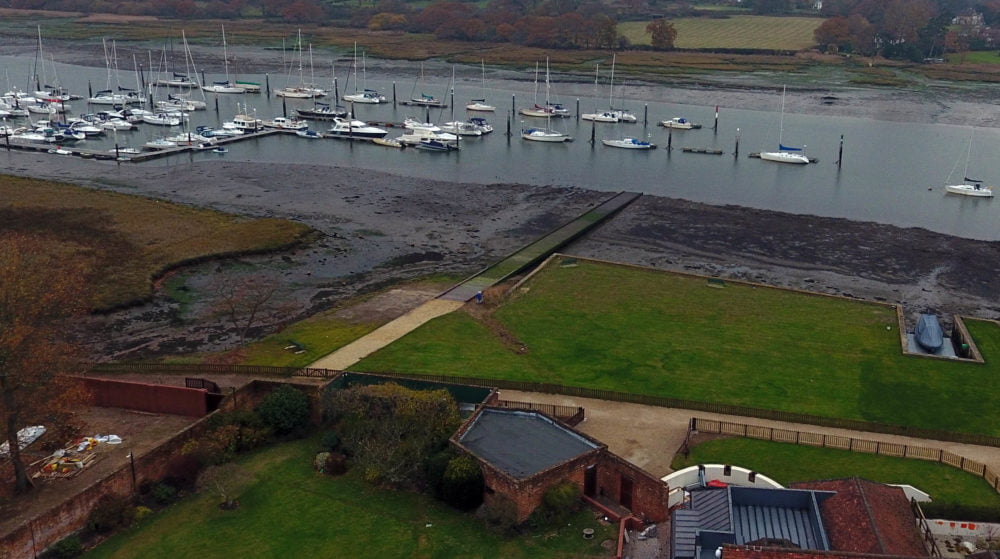 In addition to providing licensing support to the Cowes Outer Harbour Project Marina Projects are acting as Programme Manager for Cowes Harbour Commission on the delivery of the harbour infrastructure components including a new Eastern Channel and extension to an existing breakwater structure. The dredging and construction works are planned to commence in autumn 2017.
In July four of our intrepid team took on a 160km off road trail ride along the South Downs to raise funds and awareness Muscular Dystrophy, with the added challenge of completing the ride within 24 hours. After months of training our team mounted their bikes in Winchester at 0430 on Saturday morning and arrived, some 15.5 hours later in Eastbourne, raising over £1,600 in the process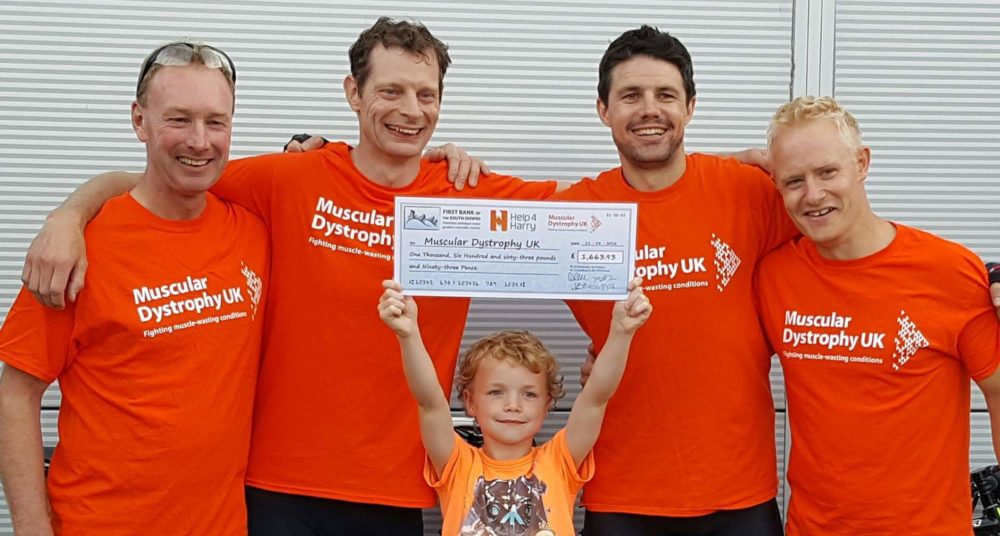 We have completed a major masterplanning exercise as part of a comprehensive professional team at a prime location in the Mediterranean – Non-Disclosure Agreements prevent us from saying any more.
Similarly we are prevented at this time from revealing the identity of a major waterfront development project in the Middle East that we have been appointed to provide specialist consultancy advice to – watch this space for news in early 2017!
In September Marina Projects undertook a 3 day CPD trip to the Adriatic, providing a platform for the whole team to experience and see at first-hand how work being undertaken in the UK is being realised further afield. Under the guidance of the individual Project Leads, visits to Porto Montenegro, Budva and Portonovi provided the opportunity to see three stages of development from concept designs, to construction and ultimately a fully operational marina. The trip proved to be invaluable to each and every member of the team whilst CPD remains a key focus for the consultancy.
Marina Projects would like to wish all our clients, partners, associates and colleagues a Merry Christmas and Happy New Year.