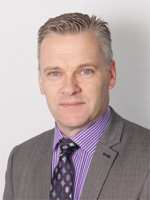 As Managing Director for Marina Projects, Mike heads up the consultancy side of the business, and thus has an involvement in every project undertaken by the company. He is qualified in maritime civil engineering, with an extensive project management background and has some 30 years' experience in all aspects of the delivery of marinas and marine construction works, including dredging, pontoon installations, environmental and legislative issues.
He has particular skill in identifying a concise scope of work that will meet the project requirements and the delivery of clearly structured guidance and advice to the client. He has significant experience in the preparation and development of business case analysis and viability studies. Currently working on a range of consultancy based and development schemes in the UK and worldwide with input covering water sports centres, marina design, waterfront development and viability studies (technical, environmental, operational, market review and feasibility).
Mike has had responsibility for all of the consent work undertaken by Marina Projects and enjoys key relationships across the industry, with all regulators, specialist suppliers, relevant government departments and their advisors. He has a proven track record of securing consents for marine related projects in sensitive sites and has depth of knowledge of the complex consent regime. Through more than 15 years advising British Marine he has represented the UK's marine leisure sector in multiple legislative discussions across all levels of government helping to shape UK legislation including the Maintenance Dredging Protocol, and the Marine Licencing Regulations. Building on that relationship Marina Projects is retained by the BMF to provide a consents hotline service to all BMF members.
Experienced in dry stack boat storage systems, over the past 15 years Mike has undertaken an amount of international market research into all aspects of dry stack systems, including assessments of market demand and customer profile. This included leading the development team responsible for the introduction of modern dry stack systems to the UK.