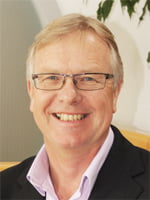 Geoff is a civil engineer by profession and has held senior appointments in the fields of marina development, residential and commercial waterfront development and project management.  Experienced in the master planning of comprehensive waterfront and marina developments, Geoff provides professional guidance and input to a range of client organisations including development agencies, local authorities and private development companies.
Since establishing Marina Projects in 2002, Geoff has focused an amount of his time and attention on the international scene and the Company has secured consultancy commissions worldwide including projects in Europe and Asia Pacific.  Geoff is currently taking the lead on major projects in Montenegro, Hong Kong and mainland China where a knowledge of the international market and new trends within the marina industry form an important aspect of his role
In the UK Geoff continues to provide professional advice to a range of clients with particular emphasis on waterfront regeneration schemes and the promotion of marina activity and business development in new market areas.